T-Shirt Design Contest
Thank you for entering!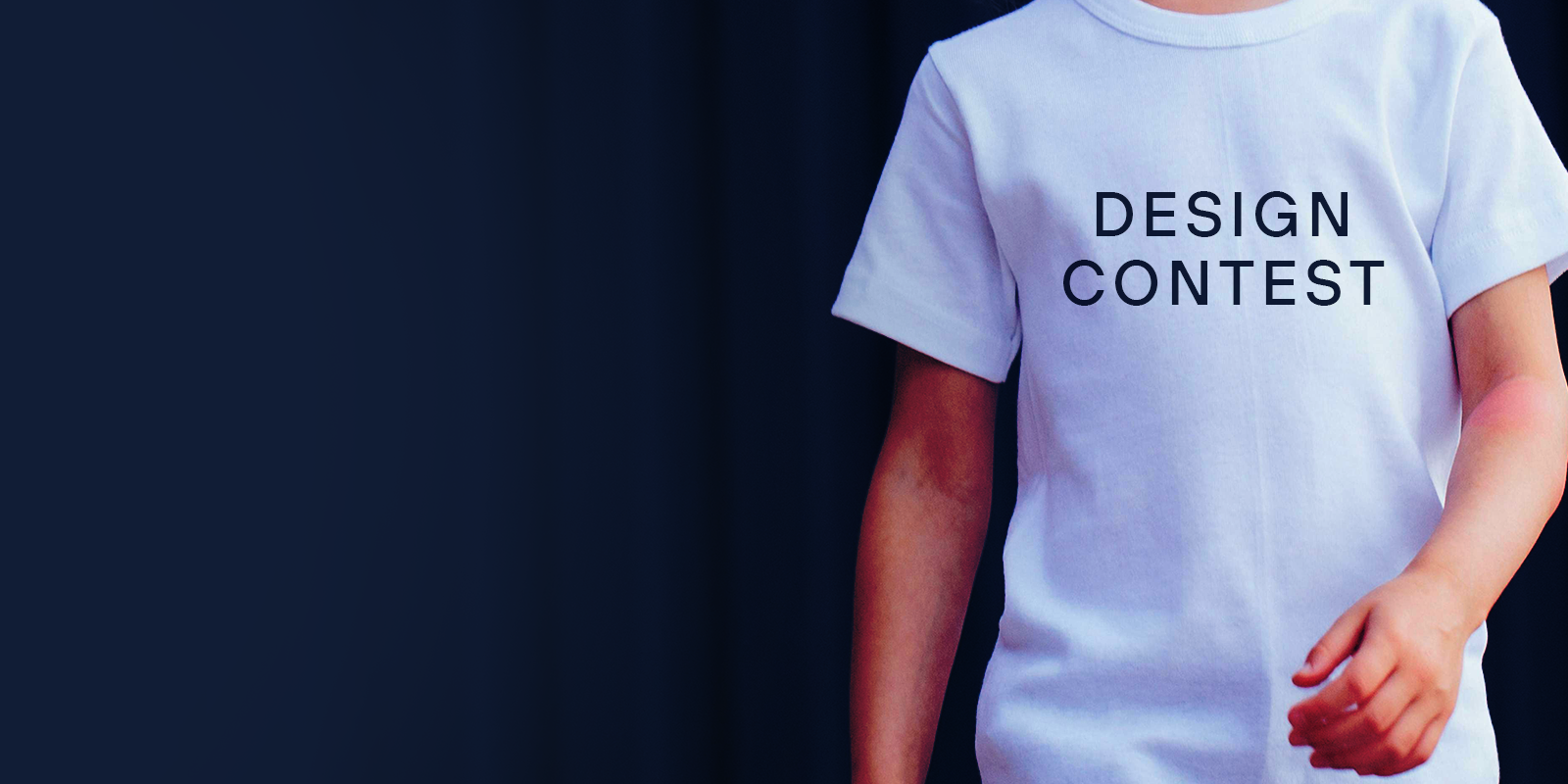 2024 Contest Winners
Thank you for participating in our contest. And the winners are...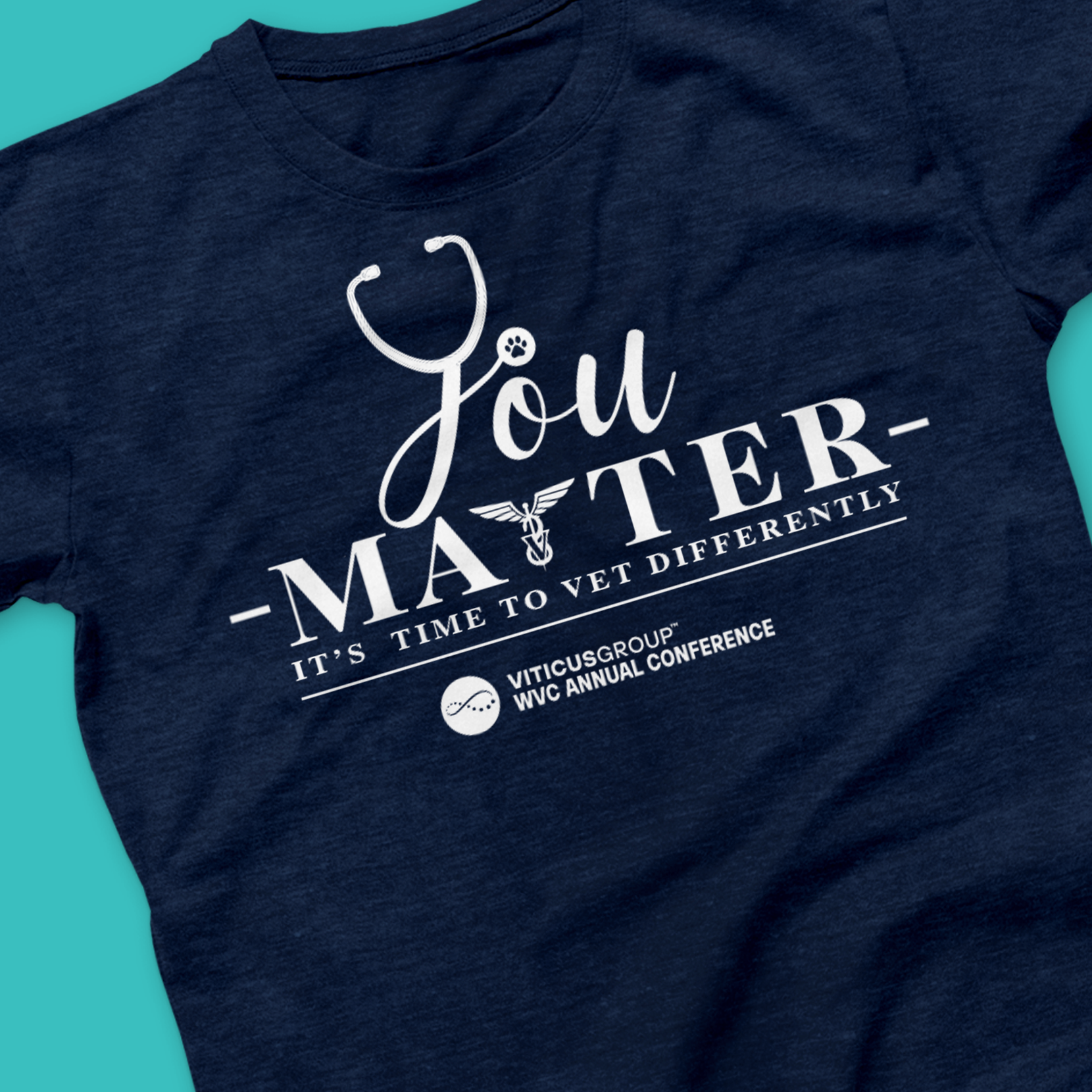 Marlene G.
RVT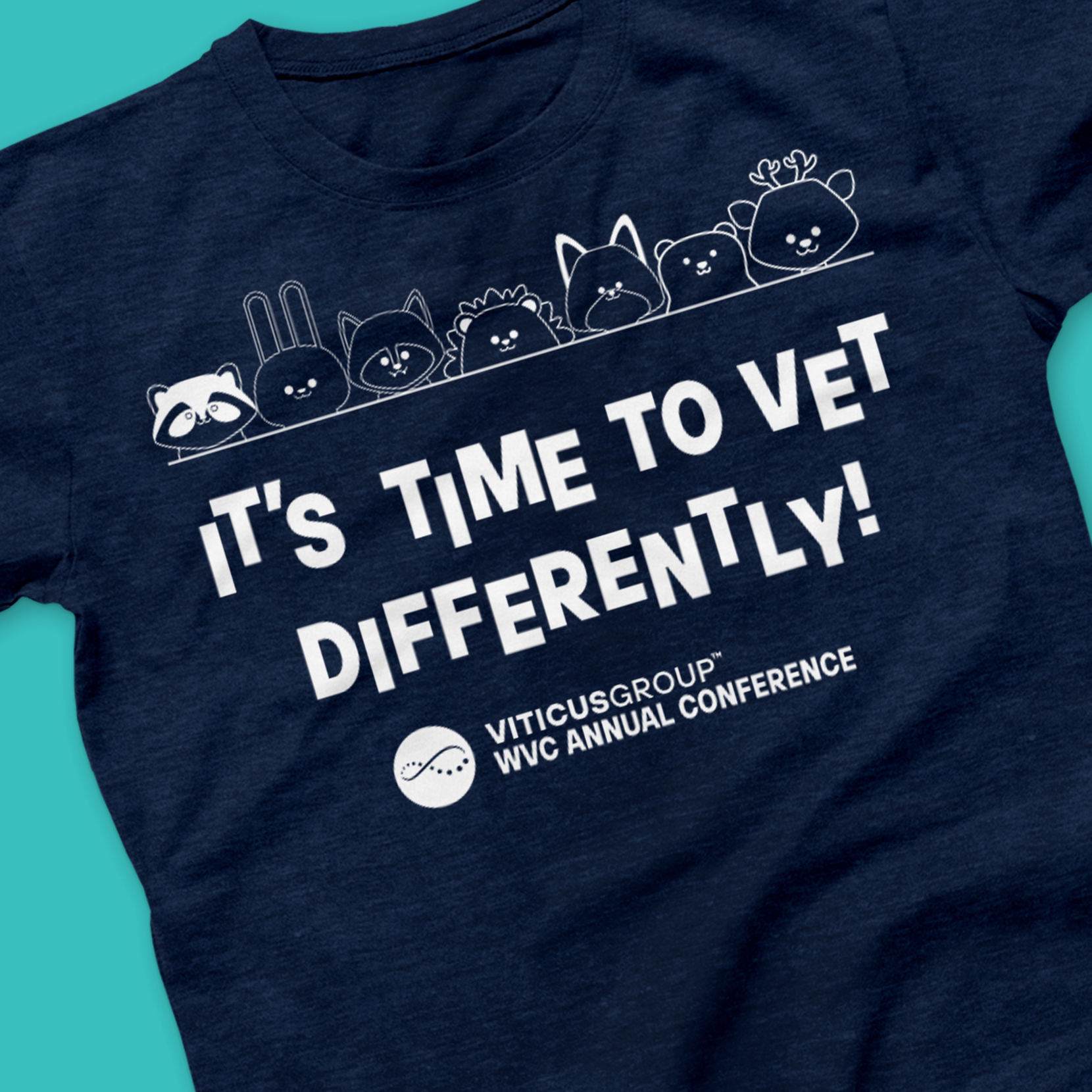 Brandie W.
Veterinary Assistant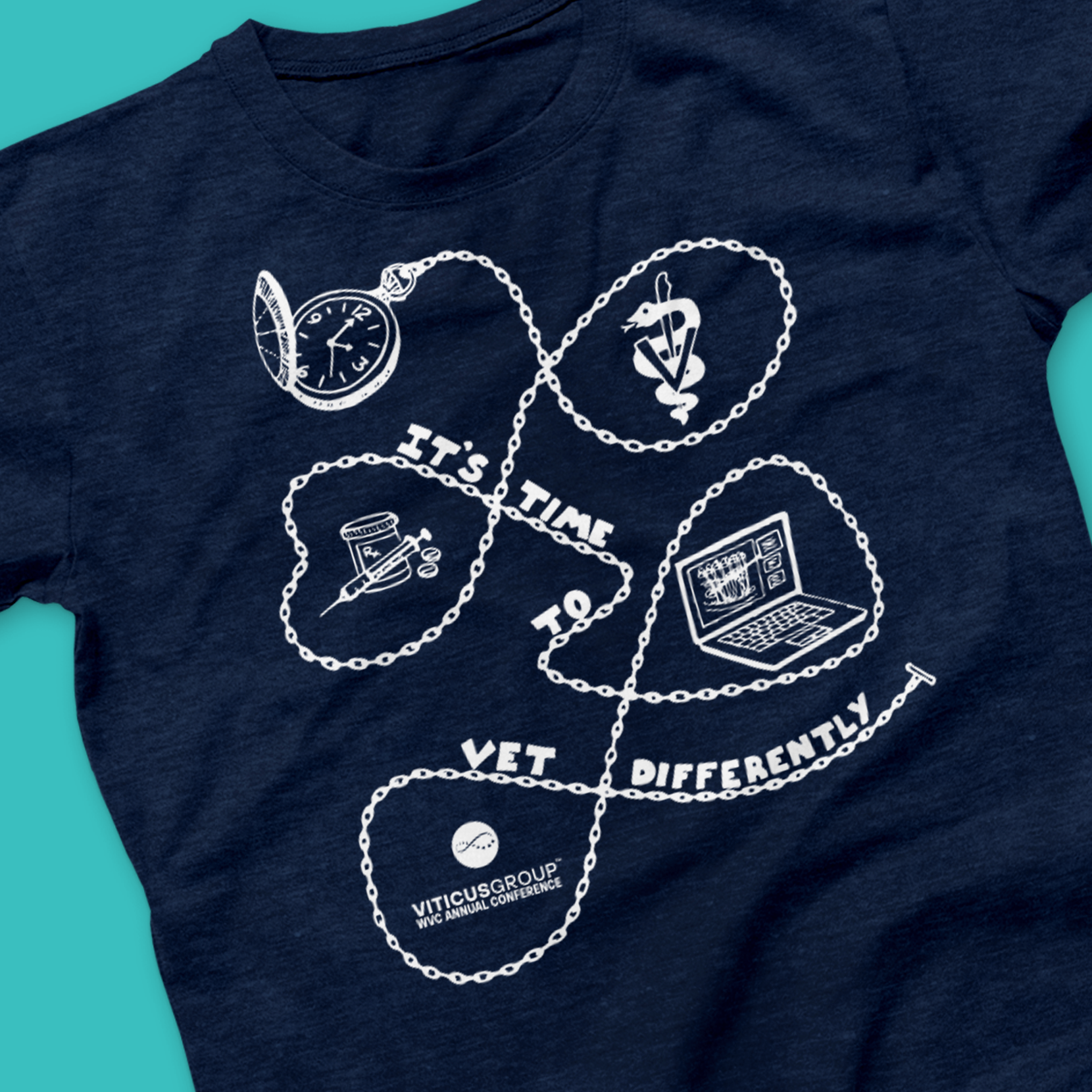 Katyana P.
Associate Veterinarian
Thank you for your Submissions
We've received many amazing entries this year in our 2024 WVC Annual Conference T-Shirt Design Contest.
Your creativity really shined, and we appreciate you taking the time to illustrate and design the shirts among your busy schedules. We're now reviewing all of the submissions based on the criteria below:
The most creative design: should be original and showcase the theme in an imaginative and engaging way.
The most scientific design: should demonstrate a deep understanding of veterinary medicine and its complexities.
The most anatomical design: should showcase a detailed and accurate representation of the anatomy of an animal.
Please note, if your design is selected, you'll be notified the week of Aug. 14 and your design will be featured on our WVC Annual Conference t-shirts.
Remember to join our WVC Annual Conference waitlist for the latest on all things WVC, including registration open.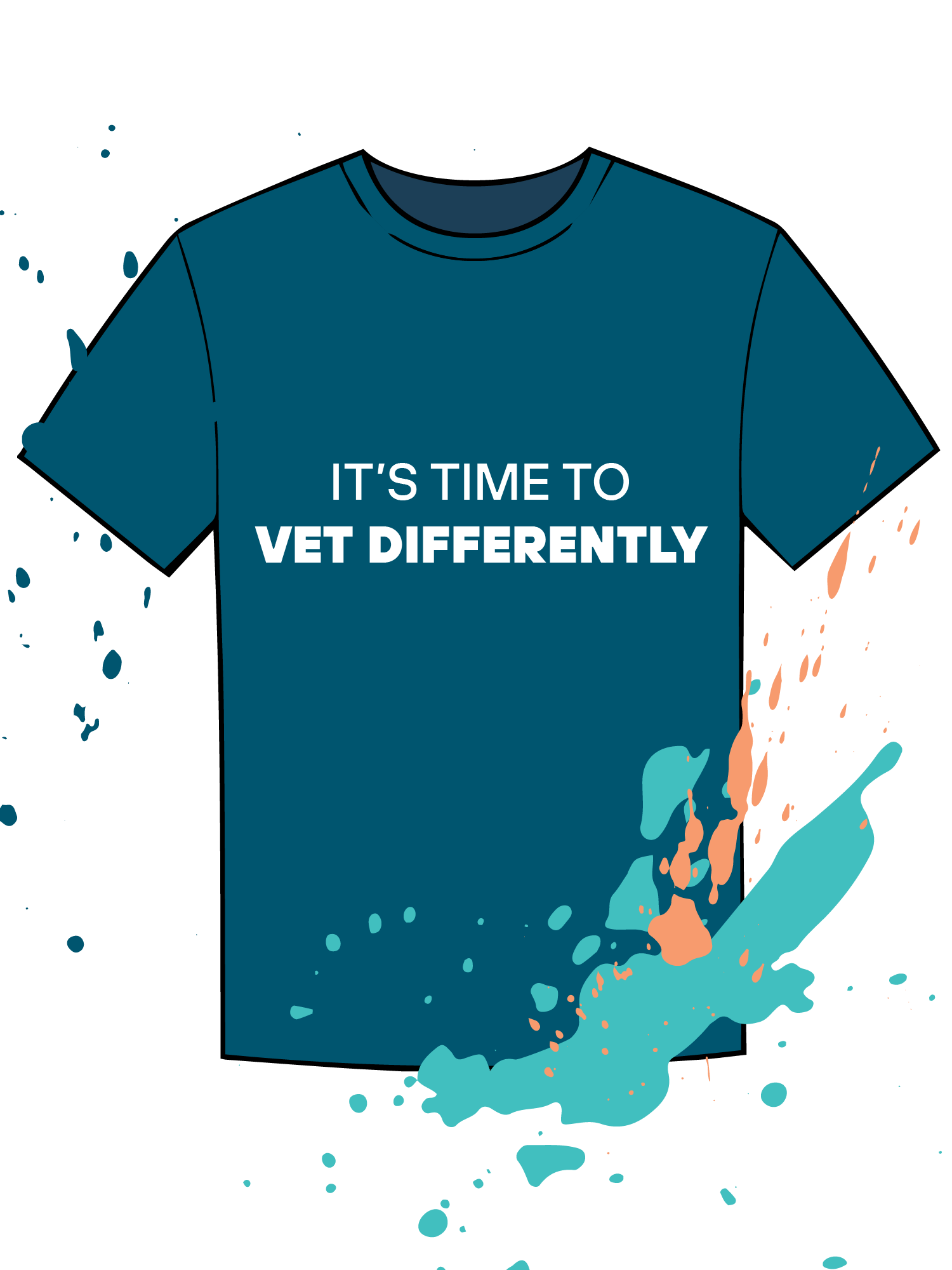 Special shout-out to Leonard the Painting Dog!
We were so impressed with the design submitted by Leonard the Painting Dog that we made an exception to our rules, and allowed him to participate in our contest.
Leonard is a 3-year-old Border Collie who lives in Fairfax, Virginia. He is a trickster extraordinaire, but one of his favorite pastimes is painting! His artwork has been featured in galleries all over the US, in London, and most recently he even worked on a collaboration piece that was sent to Bangkok, Thailand to Belinda Carlisle of the Go-Gos!*
We were particularly impressed with Leonard's creative approach to our theme of 'It's Time To Vet Differently' - talk about painting outside the box!
Way to go, Leonard!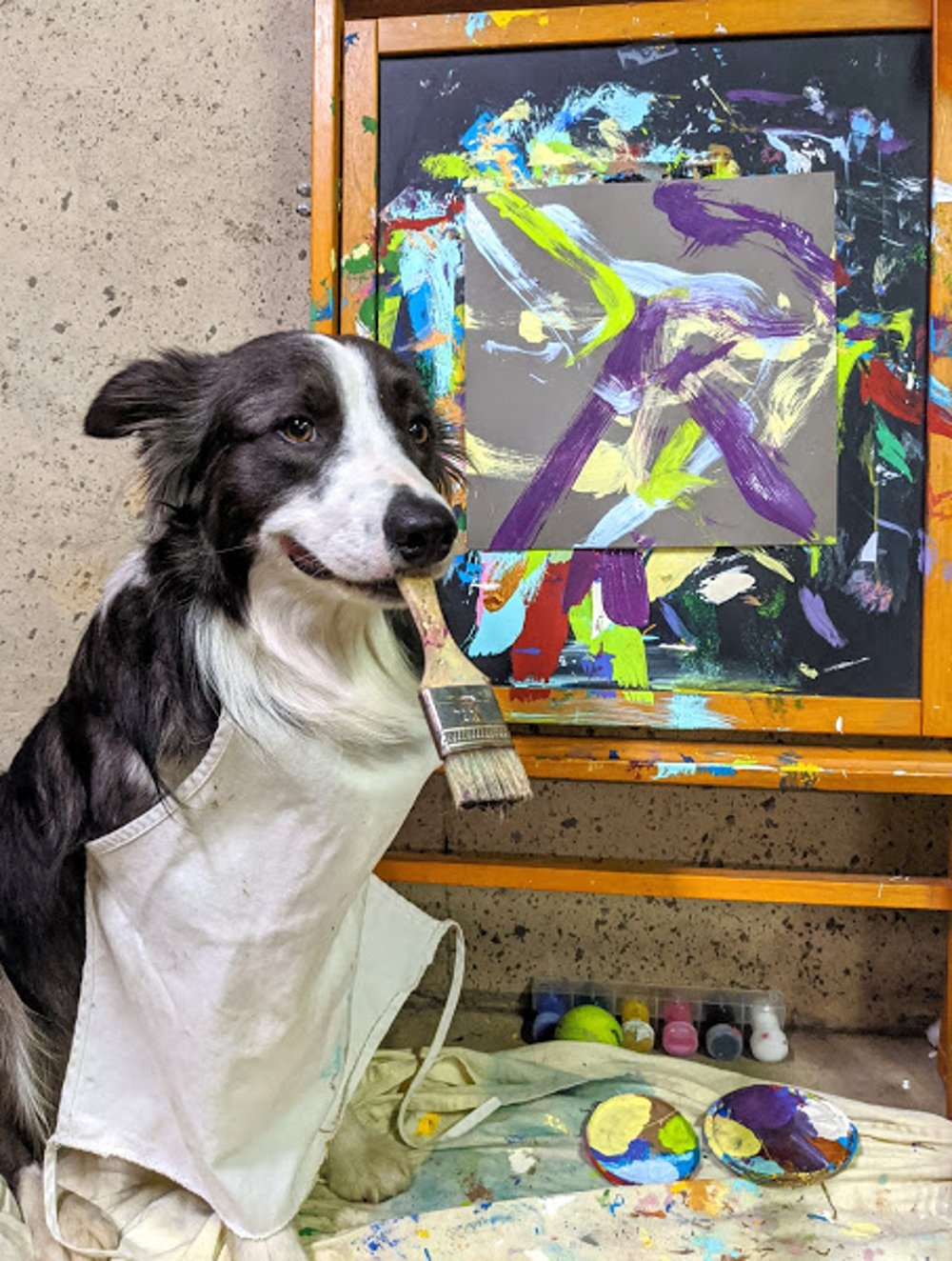 Prizes
Grand Prize Winners: The top three designers will receive a complimentary WVC Annual Conference registration, as well as their t-shirt design produced by Viticus Group.
Runner-ups: Three runner-ups will each receive one $50 gift card and the opportunity for their entry to be used on an upcoming series of t-shirts produced by Viticus Group.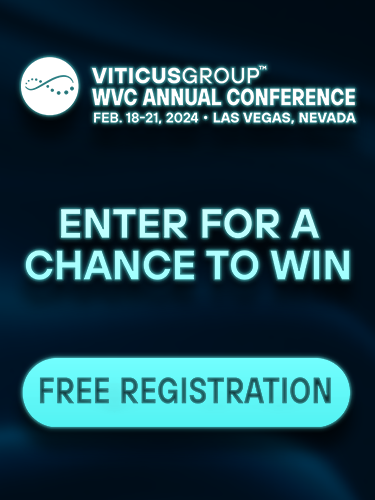 Contest Guidelines
We have put together a few tips for you to keep in mind as you draft your next masterpiece!
We invite you to come up with innovative designs that capture the essence of veterinary science. using the theme "it's time to vet differently". We will add the conference logo to the final design.
Keep it original and be creative. No copyrighted materials unoriginal content will be disqualified designs will be judged on three categories: most creative, most scientific and most anatomical.
Sketches are welcomed, make them as clear as possible in case we need to reproduce artwork.

Shirts will be printed using one color ink only.