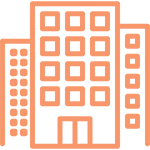 150
Hotels on the Strip
Whether you'd like to stay in a hotel designed after a European city, or in a place with modern flair, you'll find a Vegas hotel to suit your needs.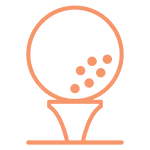 70
Golf Courses
Golfers, rejoice! Las Vegas' abundant sunshine means you have year-round access to a variety of award-winning courses and terrains.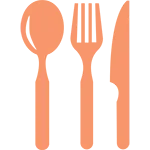 13
Michelin-Star Restaurants
As you'd expect for a city with so much business & tourism, Las Vegas is home to some of the finest restaurants in the world.
Located just minutes from the world-famous Las Vegas Strip, the Viticus Center provides a structured and focused environment set apart from the distractions of this high-energy destination. But, after a long day of concentrated learning, guests can easily enjoy all the dining and entertainment the city has to offer. Visit LasVegas.com for more general information.
HOTEL PARTNERSHIPS TO FIT ALL INDUSTRY NEEDS
Special lodging discounts are available to participants attending courses at the Viticus Center.

Viticus Group's official lodging partners are the Courtyard by Marriott - Las Vegas Henderson/Green Valley, and Residence Inn Las Vegas Henderson/Green Valley.
Airport Pick up: Available on request, 7 days a week starting at 6:00a and ending at 10:00p. Guests will need to call the hotel upon arrival (702.434.4700) after they pick up their luggage. At that time, we will inform them of the area they will be picked up and we will send the shuttle driver.

Airport drop off: All drop-offs are every two hours, starting at 6:00a and ending at 10:00p. Please sign up at the front desk at least 1 hour prior to departing.

Shuttle service to Las Vegas Strip: Pickups and drop-offs are outside the Mandalay Bay Tour and Trolley stop.
To make a reservation with our discounted rates, please click on one of our participating hotel partners below.

NON-GAMING PROPERTIES


Waldorf Astoria
4.5 mi from Viticus Center
ENTERTAINMENT
With So Much to Do, Your Only Question Will Be
'Where to Start?'
Las Vegas is known as the Entertainment Capital of the World, and it's easy to see why. Whether you're visiting next week, next month, or even next year, there's guaranteed to be an almost-endless variety of events and entertainment to enjoy. Pick your poison: Concerts? Comedy? Magic? Dancing? Yep, we've got all that and much more.



Let Us Host Your Next Event!
In a city known more for extravagance than economics, the Viticus Center emerges as a smart and economical choice that still exceeds quality standards. In addition to contemporary social gathering areas and onsite catering, the Oquendo Campus offers an all-inclusive solution with expert staff to manage every detail.
Inquire for bookings below

Enjoy full-service onsite catering for any event with no minimum spend

Door-to-door service ensures that your group is in the right place at the right time

Attentive staff are available at all times to ensure your event runs smoothly

Take advantage of special group rates offered by our hotel partners