Policies, Terms Of Use &
Conditions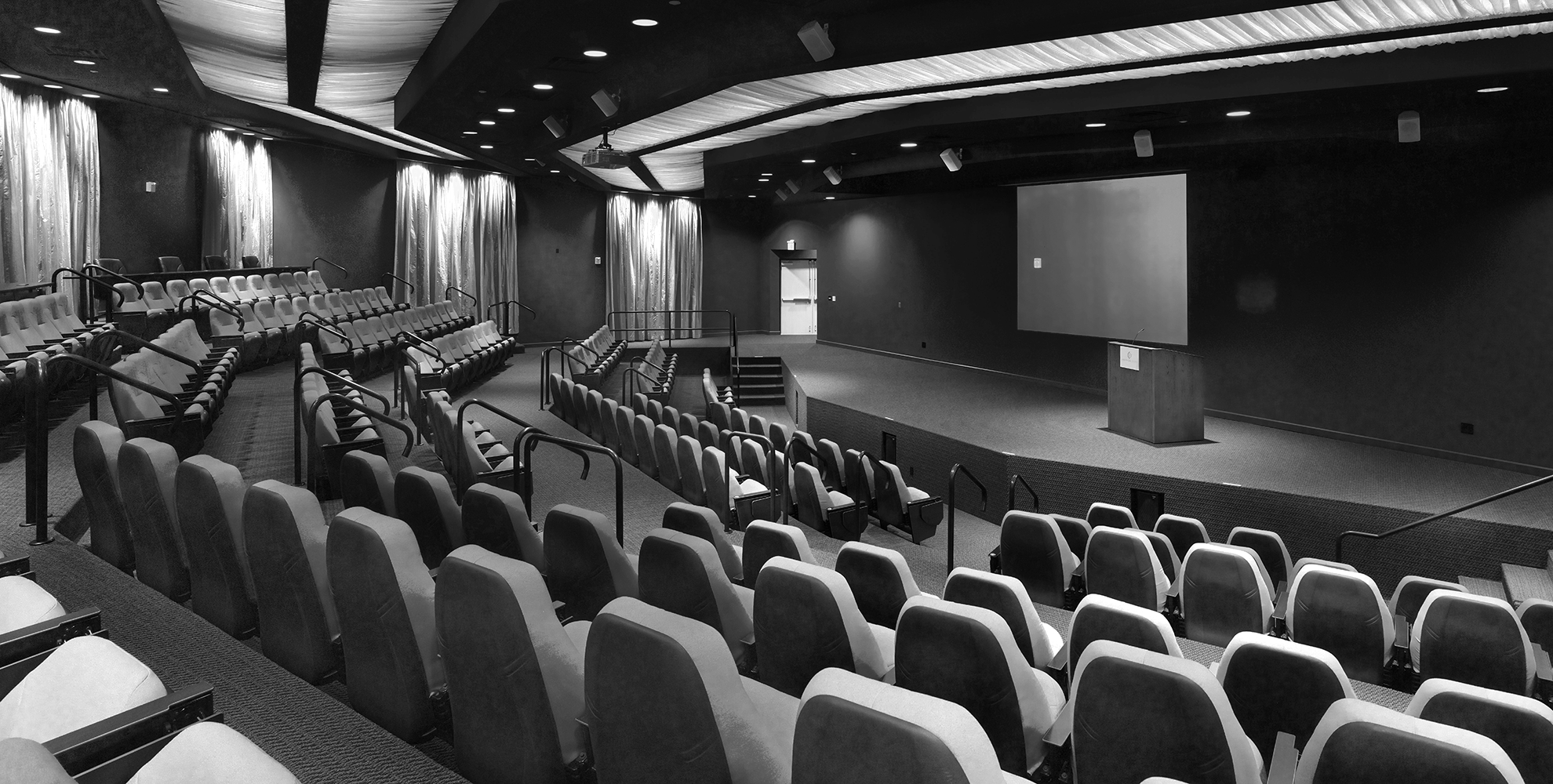 Viticus Group Privacy Policy
Last Updated: 9.1.22
Your privacy is important to us at Viticus Group ("Viticus," "we," "us," or "our"). We understand the importance of safeguarding your personal information. This online privacy statement (the "Statement") describes how we collect, use, and disclose the personal information we gather about you through our website, https://www.viticusgroup.org/, our mobile application, during on-site events, and otherwise (collectively "Services").
For purposes of this Statement, personal information means data that classifies as personal information, personal data, personally identifiable information, or similar terms under applicable data privacy and security laws and regulations. It does not include data excluded or exempted from those laws and regulations, such as deidentified, anonymized, or aggregated data. Nothing in this Statement will constitute an admission or evidence that any particular data privacy or information security law or regulation applies to Goodwill Finds generally or in any specific context.
Our Services are used at times by third parties in connection with the services they provide. This Policy does not apply to how third parties may collect and process personal information, and you should consult their applicable privacy policies and terms.
Your Consent to This Statement
You should read this Statement carefully. We recommend printing and retaining a copy for your future reference. By accessing, browsing, or otherwise using the Services, you confirm that you have read, understood, and agreed with this Statement. If you do not agree to this Statement, you may not use the Services.
This Statement applies regardless of how the Services are accessed and will cover any technologies or devices by which we make the Services available to you.
We may provide you with additional privacy notices where we believe it is appropriate to do so. It is important that you read this Statement together with any other privacy notice or terms we may provide, so that you are fully aware of how and why we are using your data. This Statement supplements these other notices and is not intended to override them.
If you have any questions or concerns about our personal information policies or practices, you can contact us in the methods described in the "Contact Us" section below.
The Information We Collect
We collect information about you in several ways as you interact with us on our website, on our app, and during on-site events. We also collect information automatically when you interact with the Services, for example, through our use of cookies and related technologies.
Information You Provide
We may collect information from you directly in situations such as the following:
Creating an Account : If you create an account with us, we collect information such as your name, gender, date of birth, phone number, email address, physical address, and profession.

When You Contact Us : If you send us an email or otherwise contact us, we will collect your email address and any information that you provide in the email.

When You Make a Purchase or Sign Up for an Event : Whether making a purchase in person or online, we may collect relevant information pertaining to your transaction, including order and payment information such as your name, zip code, debit or credit card number, security code, and address. Credit card information will be used by Viticus solely as authorized by the sender and will not be used or shared with any third party except as needed to conduct the requested transaction.

Social Media : If you interact with our Services by sharing on a blog or another social media platform, we may collect information that you post. Please note that your comments will be visible to the public, so you should never share personal information that you would like to keep private.

When You Attend our Events : When you attend our events, we may collect information about your interactions with our Services, such as the meetings or talks you attend and any feedback you may provide. As an attendee, your image may be captured and used for future promotional purposes.

When You Enter Sweepstakes or Contests : If you enter or participate in a sweepstakes or contest through our Services, we may collect personal information including your name, address, email address, phone number, date of birth, and other information clearly specified at the time of collection.

Job Applications and Employment : If you apply for a job with or are employed or contracted by us, we will collect various pieces of information about you.
Information We Collect as You Navigate Our Services
We automatically collect certain information as you use the Services, such as the following:
Usage Information : We may collect information automatically through your use of the Services, such as which of the pages on the Services you access, the frequency of access, and how long you use on our Services.
Device Information : We may collect information about the device you are using, such as hardware model, operating system, application version number, browser, and IP addresses.

Mobile Device Information : When you access our Services via a browser on your mobile device, we may also collect mobile network information, including telephone number, the unique device identifier assigned to that device, mobile carrier, operating system, and other device attributes.

Location Information : We may collect information about your actual location which may be determined from GPS and other sensors that may reveal information on or nearby devices, Wi-Fi access points, and cell towers.
How Do We Use "Cookies" and Other Tracking Technologies?
We may send one or more Cookies to your computer or other device. We may also use other similar technologies such as tracking pixels, tags, or similar tools when you visit our Services.
Cookies are small files created by websites, including our Services, that reside on your computer's hard drive and that store information about your use of a particular website. When you access our Services, we use Cookies and other tracking technologies to:
Estimate our audience size and usage patterns;

Store information about your preferences, allowing us to customize our Services according to your individual needs;

Contact you to provide you with information or services that you request from us;

Advertise new content, events, and services that relate to your interests;

Provide you with more personalized content that is most relevant to your interest areas; and

Recognize when you return to our Services.
You can manage your Cookies preference as described in the "Managing Your Cookies" section below.
What Types of Cookies Do We Use and Why?
The following chart lists the different types of Cookies that we and our service providers use on the Services, examples of who serves those Cookies and links to the privacy notices and opt-out information of those Cookie servers.
| | | |
| --- | --- | --- |
| Types of Cookies | Purpose | Who Serves (for example) |
| Essential | These Cookies are required for the operation of the Services and enable you to move around the Services and use its features. Disabling these Cookies can negatively impact the performance of Services. | |
| Functionality | These Cookies are used to recognize you when you return to the Site. This enables us to personalize content for you and remember your preferences. These Cookies also enable your interactions with the Services such as emailing us. | |
| Analytics, Performance, and Research | These Cookies, beacons, and pixels allow us to analyze activities on the Services. They can be used to improve the functioning of the Services. For example, these Cookies recognize and count the number of visitors and see how they move around the Services. Analytics Cookies also help us measure the performance of our advertising campaigns to help us improve them and to optimize the content on the Services for those who engage with our advertising. | |
| Social Networking | These Cookies are used to enable you to share pages and content that you find interesting on our Services through third-party social networking and other websites. These Cookies may also be used for advertising purposes. | |
| Advertising | These Cookies and pixels are used to deliver relevant ads, track ad campaign performance, or track email marketing. | |
We do not use any cookies, pixels, or other tracking that discloses to any third-party information that identifies a person as having viewed specific video materials.
How Long Do Cookies Stay on My Device?
Some Cookies operate from the time you visit the Services until the end of that particular browsing session. These Cookies, which are called "Session Cookies," expire and are automatically deleted when you close your Internet browser.
Some Cookies will stay on your device between browsing sessions and will not expire or automatically delete when you close your Internet browser. These Cookies are called "Persistent Cookies" and the length of time they will remain on your device will vary from Cookie to Cookie. Persistent Cookies are used for a number of purposes, such as storing your preferences so that they are available for your next visit and to keep a more accurate account of how often you visit the Services, how your use of the Services may change over time, and the effectiveness of advertising efforts.
Managing Your Cookies
It may be possible to block Cookies by changing your Internet browser settings to refuse all or some Cookies. If you choose to block all Cookies (including Essential Cookies), you may not be able to access all or parts of the Services.
You can find out more about Cookies and how to manage them by visiting www.AboutCookies.org.
Does the Site Respond to "Do Not Track" Signals?
At this time, our Site does not respond differently based on a user's Do Not Track signal
How We Use the Personal Information We Collect
We collect and use your personal data to:
To present our Services and its contents in a suitable and effective manner for you and your device;

To contact you to provide you with information or services that you request from us;

To fulfill requests and complete transactions and reservations you make through our Services;

To build profiles of the users of our Services;

Manage your subscriptions and purchases, including communicating with you about them;

To advertise opportunities, services, or special events that we think may be of interest to you;

To provide customer support, troubleshoot issues, manage accounts, and respond to requests, questions, or comments;

To carry out our obligations and enforce our rights arising from any contracts; and

To notify you about any additions, upgrades, or changes in our services.
How We Disclose Personal Information
Access and use by third-party service providers:
From time to time, Viticus enters into arrangements with companies whose expertise is essential for our own Services to function properly or whose support is critical to the success of our events. For example, we use third parties to safely and securely process your payments on our behalf. We disclose to these service providers only such personal information as is reasonably necessary to perform these functions, and any such third parties will be under an obligation to us to maintain the confidentiality of your personal information.
Access and use by subsidiaries or affiliated companies:
We may provide such information to our subsidiaries, affiliated companies or other trusted businesses or persons, solely for the purpose of processing that information on our behalf.
Access and use by third parties: From time to time, we may enter into arrangements with companies that sponsor, exhibit at, or otherwise support our Services, including events. For example, we share registrant lists with those companies that sponsor WVC, as well as information collected through your conference badge such as name, address, and the presentations you attended.
For legal purposes:
We reserve the right to cooperate with local, state, federal, and international officials in any investigation requiring either personal information or reports about lawful of unlawful user activity on this site. We also reserve the right to disclose your personal information to establish, exercise, or defend our legal and property rights, including providing information to others for the purposes of fraud prevention. We may also disclose your personal information to any person who we reasonably believe may apply to a court or other competent authority for disclosure of that personal information where, in our reasonable opinion, such court or authority would be reasonably likely to order disclosure of that personal information.
If we are ordered by a legal process or government to provide data about one or more individual users, we will notify those users of our compliance with that order, to the extent permitted by law.
Business transactions or mergers:
We reserve the right to disclose your personal information to third parties as part of any potential business or asset sale, merger, acquisition, investment, round of funding, or similar type of transaction.
Bankruptcy or insolvency:
In the event of bankruptcy, insolvency, or dissolution proceedings, we may disclose your personal information with third parties as part of the sale or reorganization process.
Advertising and Marketing Choice
If at any time you would like to unsubscribe from receiving future emails, you can email us at: support@viticusgroup.org or follow the instructions at the bottom of each email and we will promptly remove you from all correspondence. Please note, however, that we may still need to contact you regarding other matters permitted by law.
How Long Is Your Personal Information Kept
We will retain your personal information until the personal information is no longer necessary to accomplish the purpose for which it was provided. We may retain your personal information for longer periods for specific purposes to the extent that we are obliged to do so in accordance with applicable laws and regulations, to protect you, other people, and us from fraud, abuse, an unauthorized access, as necessary to protect our legal rights, or for certain business requirements.
Our Commitment to Data Security
The security of your personal information is important to us. We are committed to using commercially reasonable efforts to maintaining the security of your personal information. However, we cannot—and do not—guarantee complete security, as it does not exist. Therefore, you should be careful about what information you choose to provide. If required by law to do so, we will notify you and/or the relevant supervisory authority in the event of a data breach.
Third Party Links
Our Services may contain links or referrals to third-party websites or services. When we provide links, we do so only as a convenience, and we are not responsible for any content of any third-party website or any links contained within. It is important to note that this Statement only applies to Viticus' Services. We do not control and assume no responsibility for any personal information collected, stored, or used by any third party as a result of you visiting third-party websites. We advise that you read the privacy notice of any third-party websites you choose to visit carefully.
Social Networking Connectivity
Our Services include an interface that allows you to connect with social networking sites such as, for example, Facebook, LinkedIn, Twitter, or Instagram (each an "SNS"). If you connect to an SNS through our Services, you authorize us to access, use, and store the information that you agreed the SNS could provide to us based on your settings on that SNS. We will access, use, and store that information in accordance with this policy. You can revoke our access to the information you provide in this way at any time by amending the appropriate settings from within your account settings on the applicable SNS. We also may enable you to post content to SNSs. You acknowledge and agree that you are solely responsible for your use of the SNSs and that it is your responsibility to review the terms of use and privacy policy of the third-party provider of such SNSs. We will not be responsible or liable for the accuracy, content, products, services, or availability of such SNSs or your use of any such SNSs.
Children's Privacy
Protecting the privacy of the very young is especially important. Our Services are not intended for individuals under 18 years of age, and we do not knowingly collect personal information from individuals under 13. In the event that we learn that we have collected personal information from an individual under age 13 without verification or parental consent, we will immediately delete that information. If you believe that we might have any information from or about an individual under 13, please contact us using the information provided in the "Contact Us" section below.
Policy Changes
This Policy may change from time to time. We will post any changes to this Policy on this page, and you should check these terms when you use the Services. Your continued use of the website and Services constitutes acceptance of the most current version of this Policy.
Contact Us
If you have any questions about this Statement, please contact us by email at support@viticusgroup.org, via phone at 702.739.6698, or by mail at 2425 E. Oquendo Rd., Las Vegas, NV, 89120.
Last Updated 9.3.22
Viticus Group Terms & Conditions
Viticus Group provides comprehensive continuing education to veterinary and human health professionals and related groups. Viticus Group reserves the right to determine attendance and participation by non-healthcare professionals and related groups.
By registering and/or enrolling in Viticus Group events, you agree to these Terms. Any questions related to these Terms should be directed to support@viticusgroup.org or 866.800.7326.
Participant Badges
As a participant in Viticus Group events, it is important to know that your contact information may be automatically encoded into your badge. This badge system should be used as a business card and scanned at your discretion.

Badges must be worn at all times onsite.

U.S. or International ID required to obtain a badge.
Guest Badges (applicable to Viticus Group WVC Annual Conference only)
Guest registration allows access to the exhibit hall, certain social activities, and certain entertainment events. It DOES NOT include access to any educational or laboratory sessions.

Guests who wish to attend educational or laboratory sessions must purchase an additional badge, registering in the appropriate category.

To obtain a guest badge onsite, the primary participant must be present.

U.S. or International ID required to obtain a guest badge.
Child Policy
Due to child privacy laws, children under the age of 18 are not allowed to be issued a badge.

Children may enter certain exhibit and entertainment areas of Viticus Group events if accompanied by a badged adult.

Children under the age of 18 are not permitted in any educational or laboratory sessions.
Cancellation and Refund Policy
Requests for cancellations must be in writing. Email your request to support@viticusgroup.org or fax to 702.739.6420.

Viticus Group reserves the right to cancel courses at any time due to inadequate enrollment.

Every effort will be made to notify registrants as early as possible of a course cancellation by Viticus Group.

In the event of a cancellation by Viticus Group, a full refund of the course registration fee will be issued to the registrant in a timely manner.

All fees and charges for travel and lodging arranged by the registrant are the sole responsibility of the registrant.
For Viticus Group WVC Academy
Cancellations received 60 or more calendar days prior to the course start date will receive the course registration fee paid minus a $75 processing fee. The registration fee amount paid cannot be applied to another course.

Cancellations received 30-60 calendar days prior to the course start date will receive a refund of half of the course registration fee.

Cancellations received 30 calendar days or less prior to the course start date will receive no refund or credit.

Participants who leave a course once it begins will not receive a refund or credit. This includes online course study. Participants who fail to show up on time or miss portions of the course will not receive a refund.
For Viticus Group WVC Annual Conference
All registrations are refundable but nontransferable.

Requests for refunds must be received at least 72 hours prior to the start of the WVC Annual Conference.
Privacy Disclosure
By registering and/or enrolling in Viticus Group events, courses and/or activities, you agree to the term of our Privacy Policy, which is available by clicking here. Please read the Privacy Policy carefully, as it discloses the manner in which we collect and share your personal information, such as with sponsors.
For questions regarding policies or registration, please contact the Viticus Group office at866.800.7326 or email support@viticusgroup.org
Terms of Payment
Fees for Viticus Group events must be paid in full via credit card at the time of online enrollment. Should you wish to pay by check, please download the appropriate event registration form and make check payable to Viticus Group. Mail check and registration form to P.O. Box 92305, Henderson, NV 89193.
Code of Conduct
Viticus Group's events are designed to increase engagement, collaboration, and community in a fun and safe learning environment. We value the participation of each staff member and participant; we endeavor to deliver an enjoyable and fulfilling experience.
In furtherance of our goals, Viticus Group has a ZERO TOLERANCE POLICY for harassment or disruptive behavior of any kind at any and all events. This includes but is not limited to physical or verbal intimidation, offensive, insulting or defamatory comments, physical assault and/or battery, harassing photography or recording, sustained disruption of classes, panels, and other events, inappropriate physical contact, and unwelcome physical attention.
This policy applies to EVERYONE at any and all events, including exhibitors, vendors, attendees, instructors, presenters, panelists, guests, press, staff, and volunteers. All are expected to conduct themselves with integrity, courtesy, and respect for others and maintain the highest level of professionalism at programs and events, whether officially sponsored by Viticus Group or not.
Anyone at any and all events who violates these rules may be asked to leave at the sole discretion of Viticus Group. We reserve the right to deny, refuse, or revoke admission during pre-registration as well as on-site during any and all events. Viticus Group will have no liability in connection with such a revocation of admission and/or expulsion from any or all events, and there will be no refund or compensation of any kind as a result of revocation of admission and/or expulsion from any and all events under this policy.
Unless given explicit permission, you may not photograph, create audio recordings, or record video of any presentation or portion of a presentation given by Viticus Group or any speaker(s) and sponsor(s) during any and all events. You may not broadcast or live-stream the presentation or post any portion of any Viticus Group educational lecture or laboratory presentations on any website.