Viticus Group Blood Drive
Please join Viticus Group, in collaboration with the American Red Cross, for a blood drive happening this September 12th, from 9:00 AM to 2:00 PM at Viticus Group, Eastern Center.
For all those looking to participate, please click on the link below and sign up for any of the open time slots. Our target is to fill up 27 openings, so please help us spread the word among your friends and family.
Event Details
Sept. 12 from 9:00a - 2:00p at Viticus Group, Eastern Center | Las Vegas, NV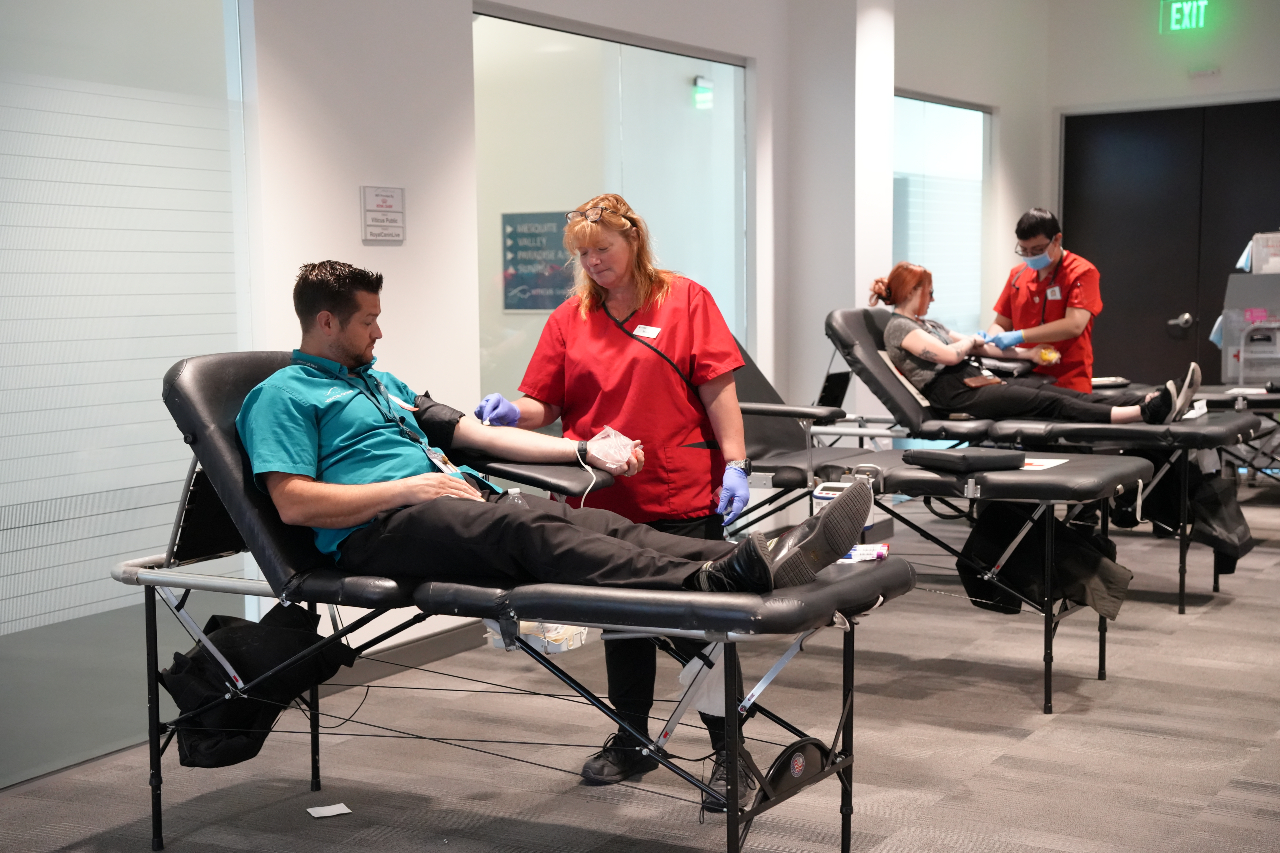 Important Reminders
To ensure your eligibility to donate blood, please review the American Red Cross's blood donation guidelines available on their website (Eligibility Requirements).
In addition, please remember to bring a government-issued photo ID or your Red Cross donor card if you have one.
As you prepare for the event, make sure to stay hydrated by eating a nutritious meal and drinking plenty of water. Staying hydrated is essential for a successful blood donation experience. Let's come together as a team and make a significant impact on the community and those in need. We appreciate every one of you for your participation and support.
For anyone who would like to learn more about blood types and the importance of Blood donations please see links below.