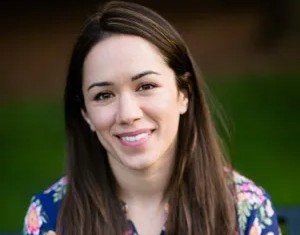 Erica Addante
Oklahoma State University
Inspired by her mother's love for animals, Dr. Erica Addante has developed her passion for animals all her life. She grew up in Stockton, California, and would always nurture plenty of creatures who needed a home! Dr. Erica is a member of the American Veterinary Medical Association as well as the Veterinary Emergency & Critical Care Society. Her professional interests include surgery and exotic animal science.
Dr. Erica earned her BS in Animal Science from the University of California, Davis in 2009. She then attended veterinary school at Oklahoma State University and graduated in 2019. Dr. Erica has experience volunteering at the Dallas Zoo and working as a Veterinary Technician at various veterinary clinics throughout California. In September of 2020, Dr. Erica joined our team full-time!
"Being able to solve a complex puzzle that has a profound impact on others," says Dr. Erica. "Knowing I can be there to help guide others in enjoying/celebrating a life from start to end is an honor in itself."
Dr. Erica is married to her wonderful husband Rick, a Professor at the Florida Institute of Technology. Together, they have two dogs, Juno is a Greyhound mix and Rookie is a Whippet. Erica and Rick love doing outdoor activities, like surfing, hiking, running, crossfit, and many more!
credit: https://alohavet.com/team/indian-harbour-beach-veterinarians.php