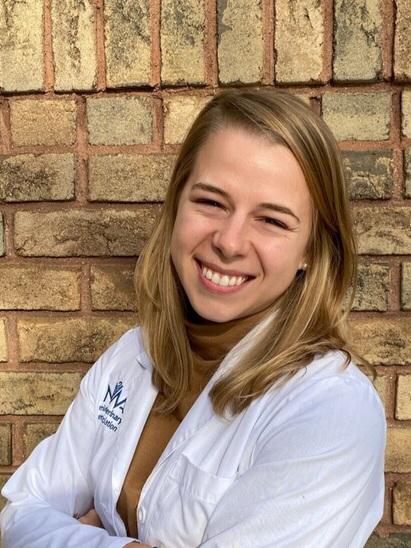 Grace Longcore
Michigan State University
Grace Longcore is from Cedar Springs, Michigan. She is currently an associate veterinarian at Cascade Hospital for Animals in Grand Rapids, Michigan.

Grace completed her Doctor of Veterinary Medicine degree at Michigan State University. After graduation, she began working at a small animal emergency and critical care hospital. While she absolutely loved emergency medicine, after 1.5 years she transitioned to a primary care veterinary hospital for improved work-life balance. Now, she appreciates the relationships that she is able to build with clients and their pets. Some of her favorite disciplines of veterinary medicine include soft tissue surgery and palliative care.

At home, Grace stays very busy working with her husband on their farm where they raise cattle. They recently adopted a dog named Goose, who has quickly become a big part of their little family and has readily embraced her new life of being an active farm dog.