Date:

July 28-30, 2023

Venue:

Viticus Group, Oquendo Center | Las Vegas, NV

Category:

Surgery

Enrollment Capacity

: 16
CE Hours: 20

Cost

$2,925

Instructors:

Karl Kraus DVM, MS, DACVS




Bob Bergman, DVM, DACVS

Michael Weh, DVM, DACVS-SA

Rainier Ko, DVM, MS, DACVS-SA

Neurosurgery l :
The Advanced Neurosurgery Level I is designed for surgeons that are skilled at surgery and wish to expand their surgical repertoire to neurosurgery. The skills taught will be SOP instrumentation, neurologic localization, thoracolumbar hemi-laminectomy, fenestration, stabilization of lumbar fractures with SOP locking spinal plates, dorsal laminectomy for lumbosacral decompression, L7 fracture fixation, cervical slot decompression. There will be five sessions beginning with theory and detailed step by step description of the procedures followed by a demonstration of the procedure by an instructor on a cadaver. The attendees will then perform the procedures on cadavers and can repeat the procedures as needed. Instrumentation will include standard surgical instrumentation, specialized spinal instrumentation, high speed burr, drills, and SOP instrumentation and screws.

Karl Kraus DVM, MS, DACVS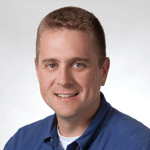 Bob Bergman, DVM, DACVS


Michael Weh, DVM, DACVS-SA


Rainier Ko, DVM, MS, DACVS-SA
Learning Objectives - Neurosurgery l:
Hands-on training led by expert instructors equals enhanced proficiency and improved surgical skills. Build your confidence in performing procedures with accuracy and efficiency:
Update your knowledge on practical surgical techniques and procedures
Increase confidence levels when performing surgery procedures
Gain a better knowledge of the regional anatomy related to each surgical procedure
Better understand how to perform each surgical technique through extensive use of video case examples coupled with hands-on laboratory practice
Realize that many surgical procedures are possible to perform in practice
Viticus Group's official lodging partner is Courtyard Las Vegas Henderson/Green Valley. Special lodging discounts are available to participants attending courses at the Viticus Center. Please make these arrangements once you have purchased your course by calling 702.434.4700 and be sure to mention that you are attending a course at the Viticus Center. To make a reservation online with our discounted rate, please click here.
Courtyard Las Vegas Henderson/Green Valley
2800 North Green Valley Pkwy
Henderson, NV 89014
Toll-free: 702.434.4700
Courtyard Lodging + Travel Includes:
Airport Pick up: Available on request, 7 days a week starting at 6:00a and ending at 10:00p
Guests will need to call the hotel upon arrival (702.434.4700) after they pick up their luggage. At that time, we will inform them of the area they will be picked up and we will send the shuttle driver.
Airport drop-off: All drop-offs are every two hours, starting at 6:00a and ending at 10:00p. Please sign up at the front desk at least 1 hour prior to departing.
Please sign up at the front desk at least 1 hour prior.
Viticus Group Transportation Includes:
Shuttle pick-up at the Courtyard 45 minutes prior to the start of your course start time and a short ride to the Viticus Center.

View Map.

At the close of each day, our shuttle will take you back to the Hotel.
Last Day Transportation: Shuttle provided both to the airport, and back to the Hotel. (Luggage storage available on campus)
If you are a Las Vegas local, or are driving yourself to the course, please arrive to the Oquendo Campus 30 minutes before the start time.
** Please refer to the agenda and email updates for transportation times.**
TRANSPORTATION
Public transportation in Las Vegas is limited. If you are staying somewhere other than our preferred partner, you will need to arrange for your transportation to and from the Viticus Center. If you are renting a car, Mandalay Bay, Luxor, and several other hotels on the strip may charge for parking. Other transportation options for getting around are taxi service, Uber and Lyft.


PACKING TIPS
Scrubs are available upon your arrival if needed.

Closed-toe shoes are required during labs.

A light sweater for indoor areas.

Plenty of sunscreen.

Electronic charging device to power up.

Valid ID - We highly recommend you carry your ID at all times in Las Vegas.


FAQ/SUPPORT
Have a question or need technical support, we're here to help. Access the Support Center at support.viticusgroup.org or submit a ticket to email support@viticusgroup.org.