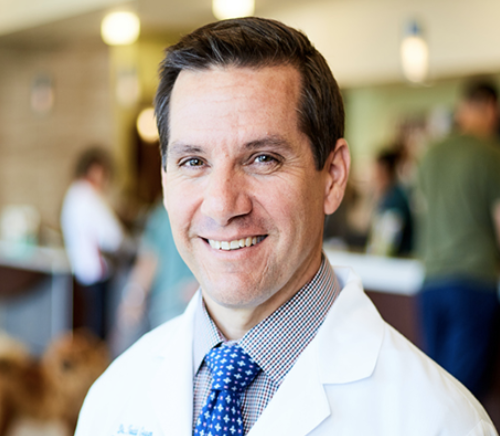 Todd Green
DVM, DAVCIM
Dr. Green grew up in Southern California, and later moved to the Caribbean where he attended Ross University School of Veterinary Medicine. After receiving his veterinary degree in 2003, Dr. Green completed both his internship and residency in small animal internal medicine at The Ohio State University. Following completion of his residency, Dr. Green became a diplomate of the American College of Veterinary Internal Medicine, and worked as a small animal internist in specialty practice in Atlanta from 2007 to 2010. Following his time in Georgia, Dr. Green returned to the Caribbean, where he served as an Associate Professor at St. Matthew's University, and then subsequently at St. George's University. During that time, he also held locum positions serving as a small animal internist at The Ohio State University and the University of Illinois. Following his time in academics, Dr. Green returned to United States in 2015 and has been working in private practice specialty medicine since that time.

In 2016, he relocated to Southern California and joined VCA West Coast Specialty and Emergency Animal Hospital. He is also a Clinical Faculty member at Western University College of Veterinary Medicine, where he teaches internal medicine to 4th year veterinary students during their internal medicine rotation. Dr. Green has authored scientific papers and contributed to textbook chapters in the field of veterinary internal medicine. He has a passion for teaching the art and science of medicine to veterinarians and veterinary students.

In his spare time, Dr. Green enjoys spending time with his wife (a veterinary anesthesiologist) and two young children. He also enjoys exercising, stand-up paddle boarding, playing guitar, and eating good sushi.