Viticus Group
Insider
November 2022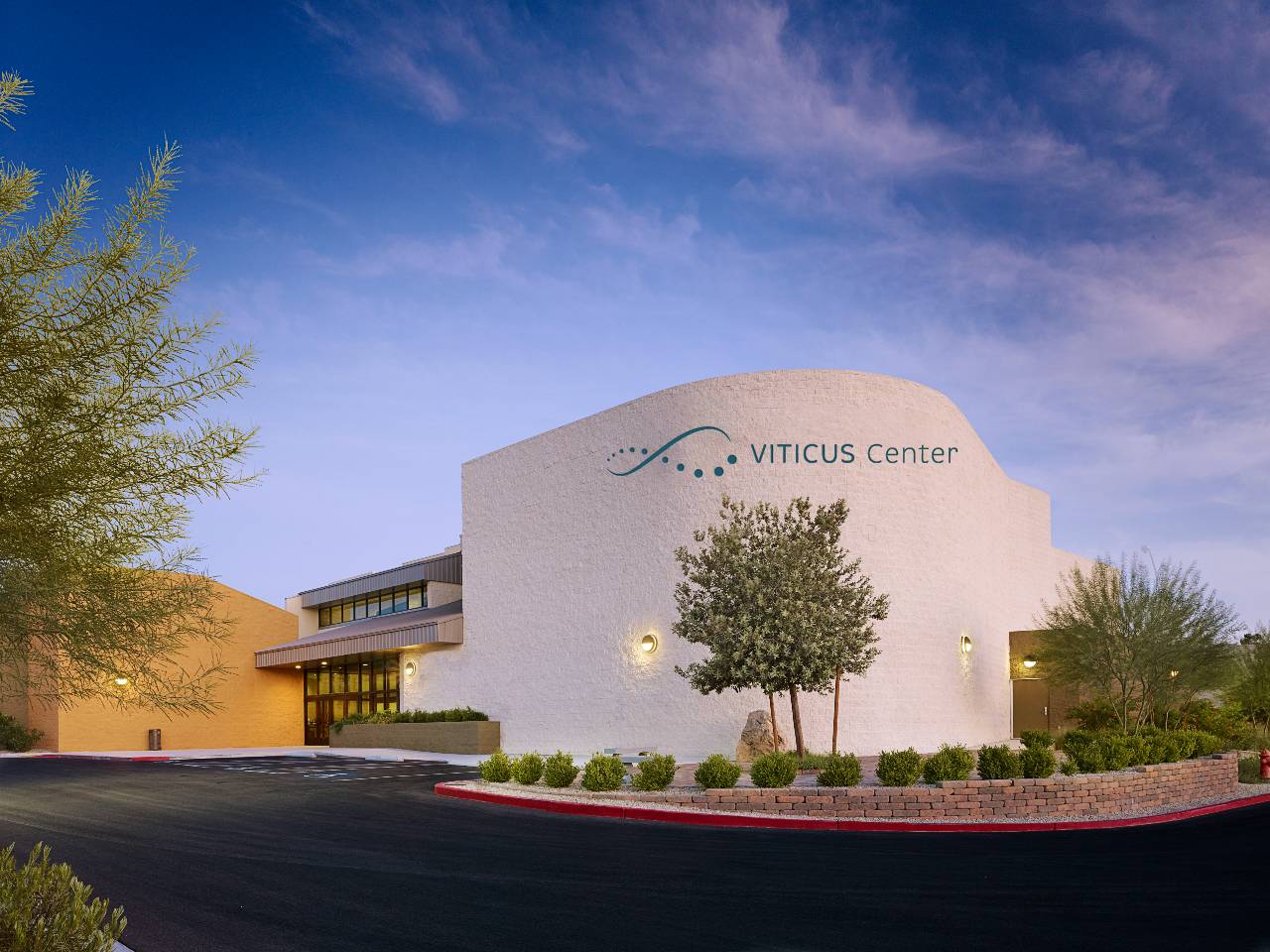 95th WVC Annual Conference Educational Program Announced
Your Conference, Your Way
The 95th WVC Annual Conference is coming in February, and you can start planning your WVC education schedule now!
To create your Conference schedule
2. Click 'My Schedule' to view education offerings
3. 'Favorite' offerings to build your schedule
The MySchedule tool allows you to:
• Easily review the wide selection of CE offerings
• Create a custom schedule online before arriving at the conference by clicking the star icon/'Favorite' next to the desired course, which will be saved in 'MySchedule'

Please note that 'Favoriting' an event does NOT mean you have RSVP'd for the event.
Educational program subject to change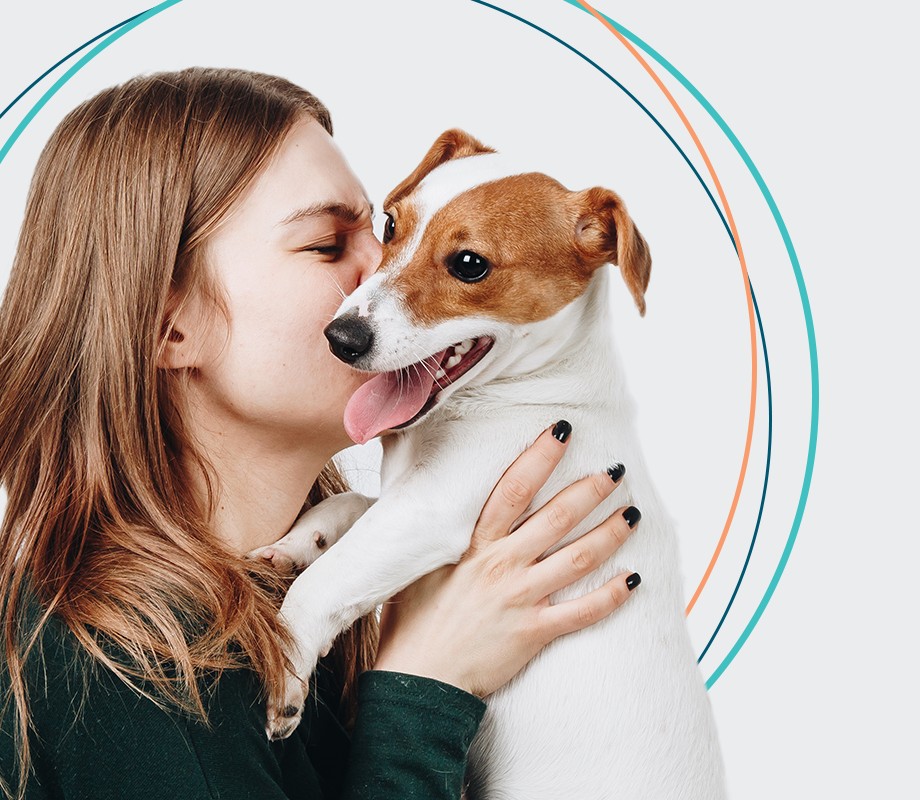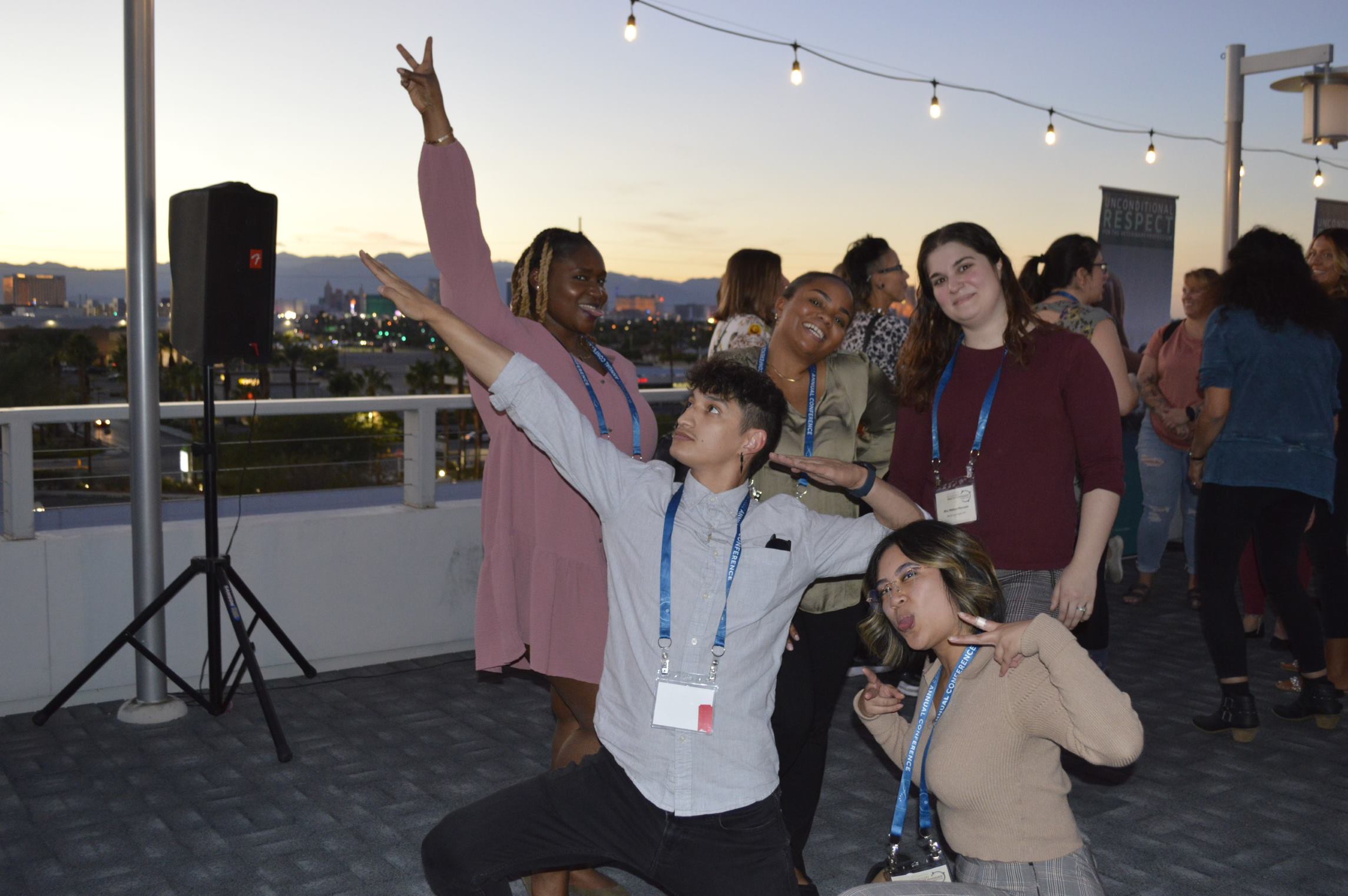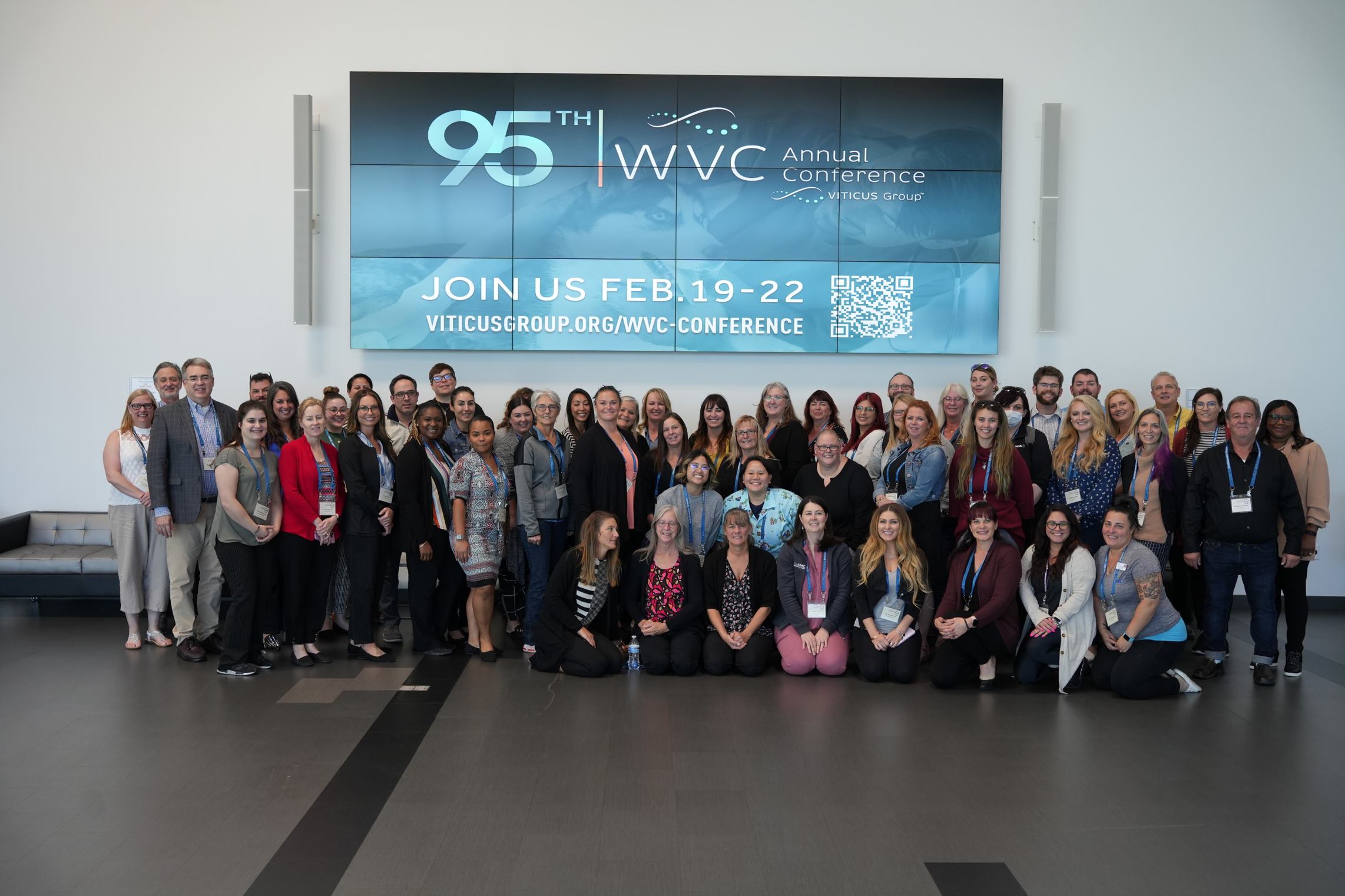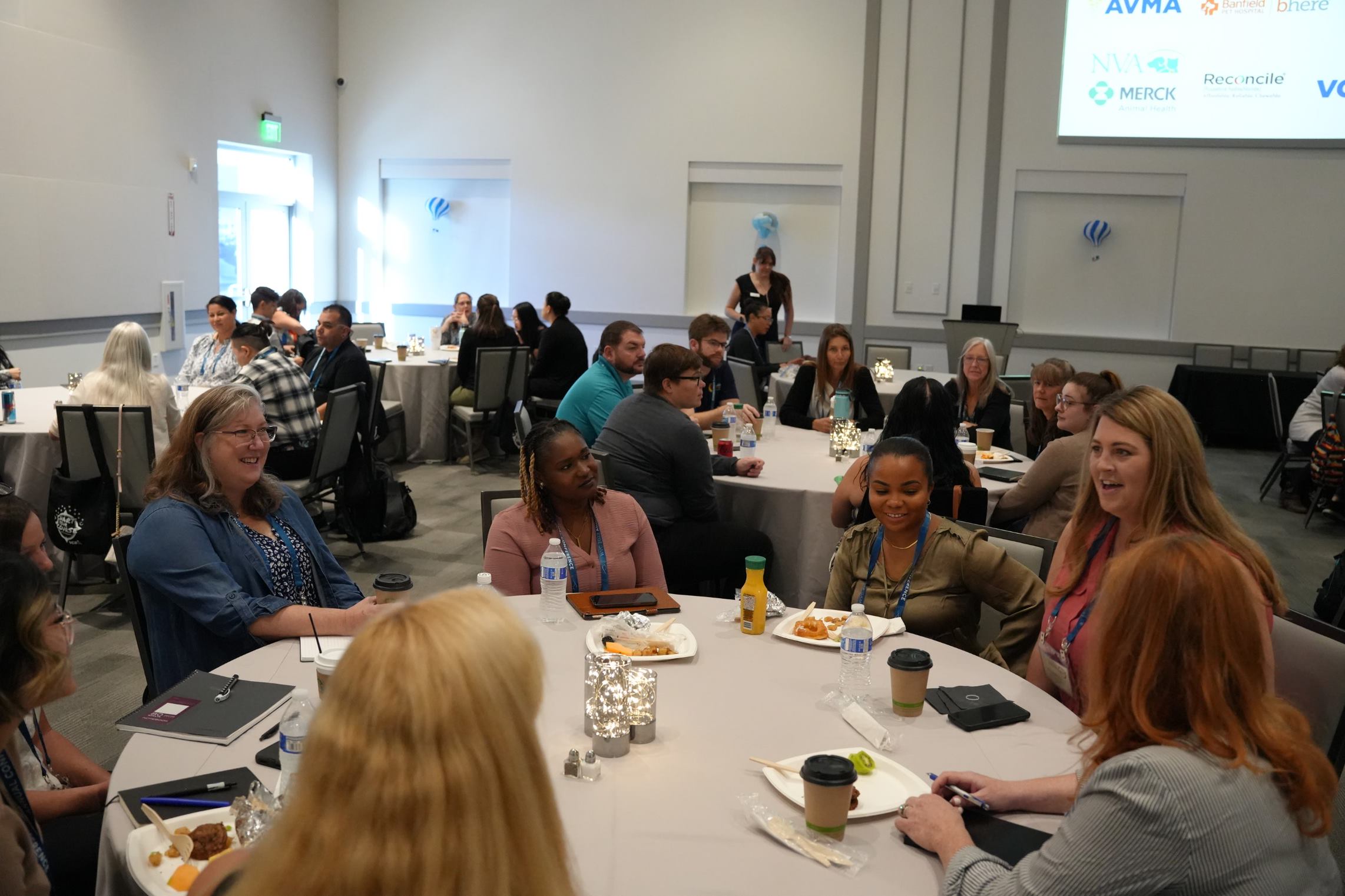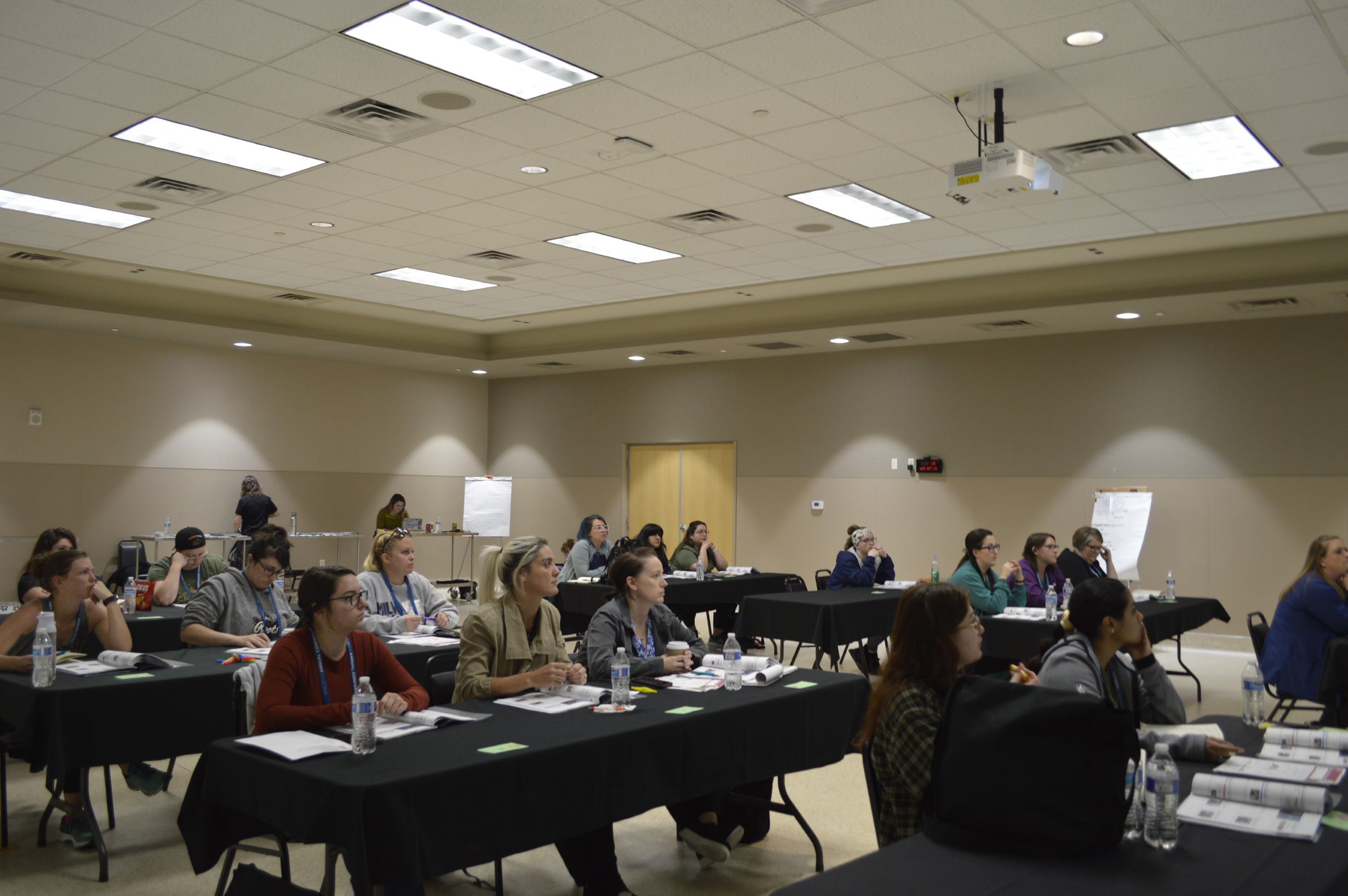 Celebrating a successful VTS and VPMS
We wanted to thank everyone who attended our Veterinary Technician Symposium (VTS) and Veterinary Practice Manager Symposium (VPMS) in Las Vegas last month. We enjoyed charting a new course toward professional and practice success with all our guests!
Hear directly from our guests:
"This course not only reaffirmed that my vision for my team is on the right track. It also gave me the tools and resources I need to stay the course."
VPMS 2022 Participant
"This was my first CE. It was really informative and enjoyable. Loved connecting with others."
VTS 2022 Participant
"Great to meet other people in the same role and learn new things"
VPMS 2022 Participant
"I am very impressed with the quality of the program. The speakers were all very dynamic, engaging, funny, and had a wonderful depth of knowledge. The facility is beautiful and you take excellent care of the attendees."
VTS 2022 Participant
Viticus Group's Animal Love Stories:
The Story of Finnie Gerling
Finnie, a true mutt with the likeness of a small black lab, found his way to a local rescue group after he had been abandoned at approximately two months old. He was severely malnourished and had suffered a gruesome attack from another animal - leaving him with a crushed lower jaw, small pieces of his left ear missing, and a large open wound to the back of his neck. He was taken on by a wonderful foster mom through the rescue group, who spent about four months getting his health to a level where he could be safely adopted into his forever home. That is when he became a member of our family.
Dr. Pennell, our family vet and a Viticus Group past president, saw Finnie right away and took note of the injuries he had, which had healed well but would still have some long-term needs. He could see that not all his teeth were fully calcified, or even formed in some cases, due to malnourishment and some of them would need to be removed sooner rather than later. Together, we made plans to address Finnie's immediate needs.
Just weeks later, at the first appointment to remove some of his
malformed teeth, I mentioned to Dr. Pennell that Finnie had been
walking funny while I was leash training him. I described the gate
I saw him use with his back legs and Dr. Pennell thought it would
be best to get some x-rays of his hips. A brief time later, I got a
call that brought some unfortunate news. Finnie's left hip was
severely broken and appeared to have been this way for some
time.
According to Dr. Pennell, it was a very painful looking break
that needed attention as soon as possible. We immediately
scheduled him for surgery.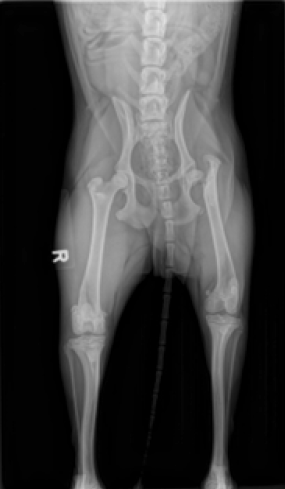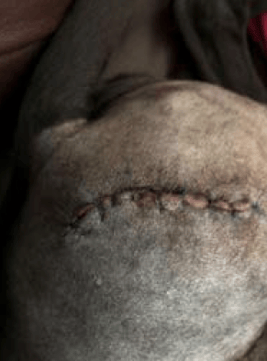 A brief time later, Dr. Pennell, assisted
by one of the other wonderful
veterinarians at his hospital, performed several hours of
successful hip surgery on Finnie. I was a little nervous, as I am
not a trained veterinary professional and had never cared for an
animal after a major surgery like this. Dr. Pennell calmly covered
every detail with me of the care Finnie would need over the next
several months. Additionally, he called and texted me often to
ensure everything was going well.
I am eternally grateful to Dr. Pennell for all he has done,
and continues to do, for Finnie. And I am happy to share
that, five years later, Finnie is a wonderful family member
with perfect walking, running, and jumping abilities.
People are amazed when I share his story, as they would
never guess that he had hip surgery or has lost so many
of his teeth. His coat has filled in enough to cover most
of his wound areas and he is a happy, well-adjusted, little
guy who absolutely LOVES Dr. Pennell! (And the best part is, I know Dr. Pennell loves him,
too.) ~Stephanie Gerling, CFO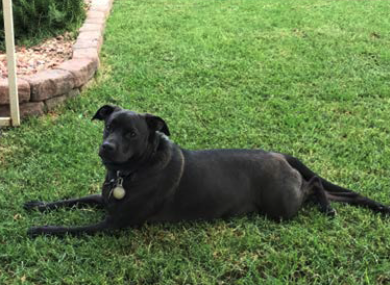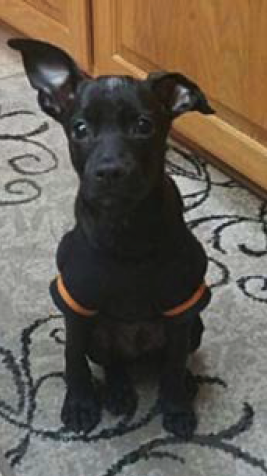 Viticus Group office gets Spooky! 🎃 👻
Viticus Group staff celebrated Halloween with some awesome costumes. Check it out!
CEO WEEKLY UPDATES
Wondering what's been happening at Viticus Group? Hear it from our Chief Veterinary Medical Officer in our weekly updates!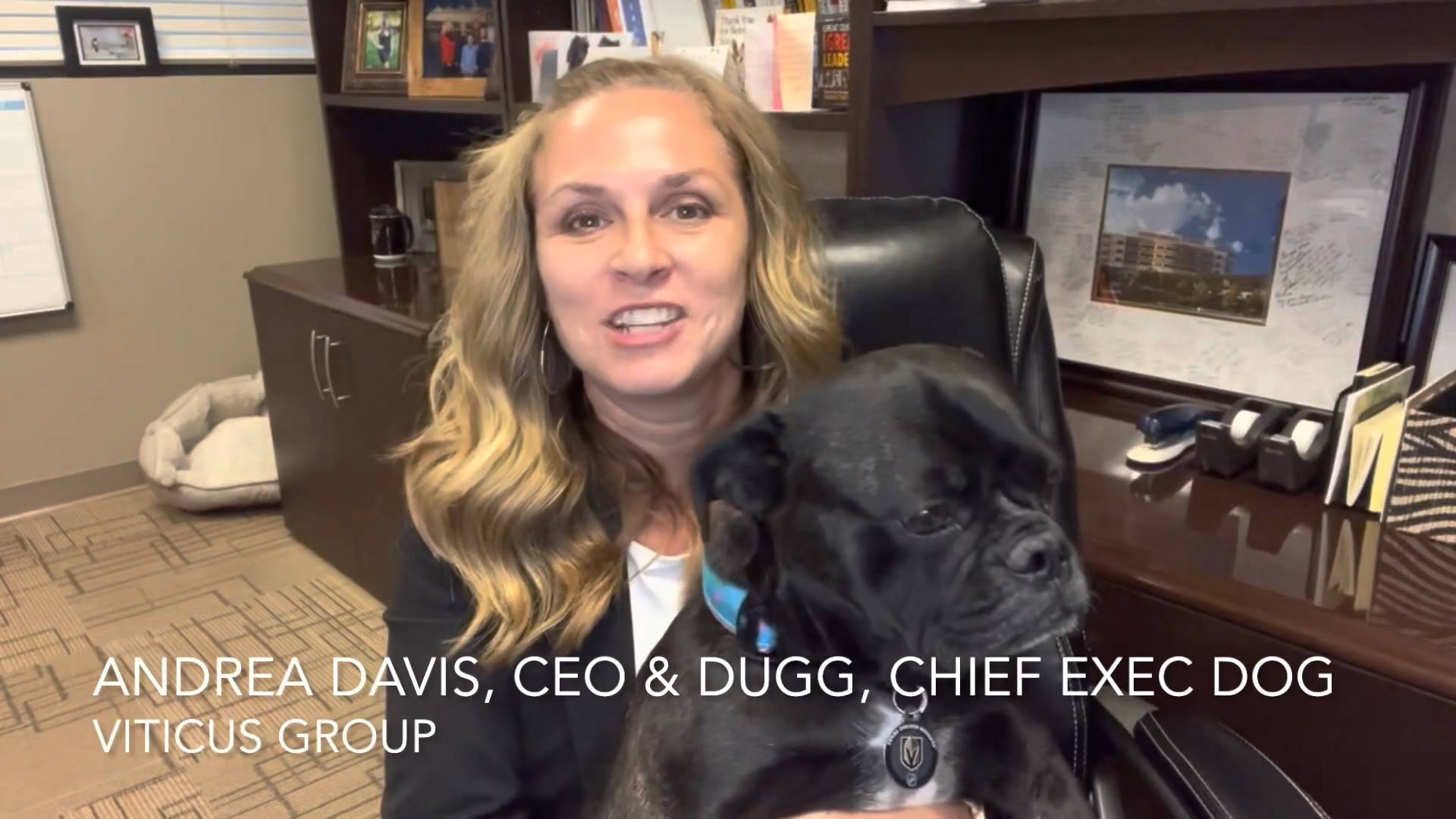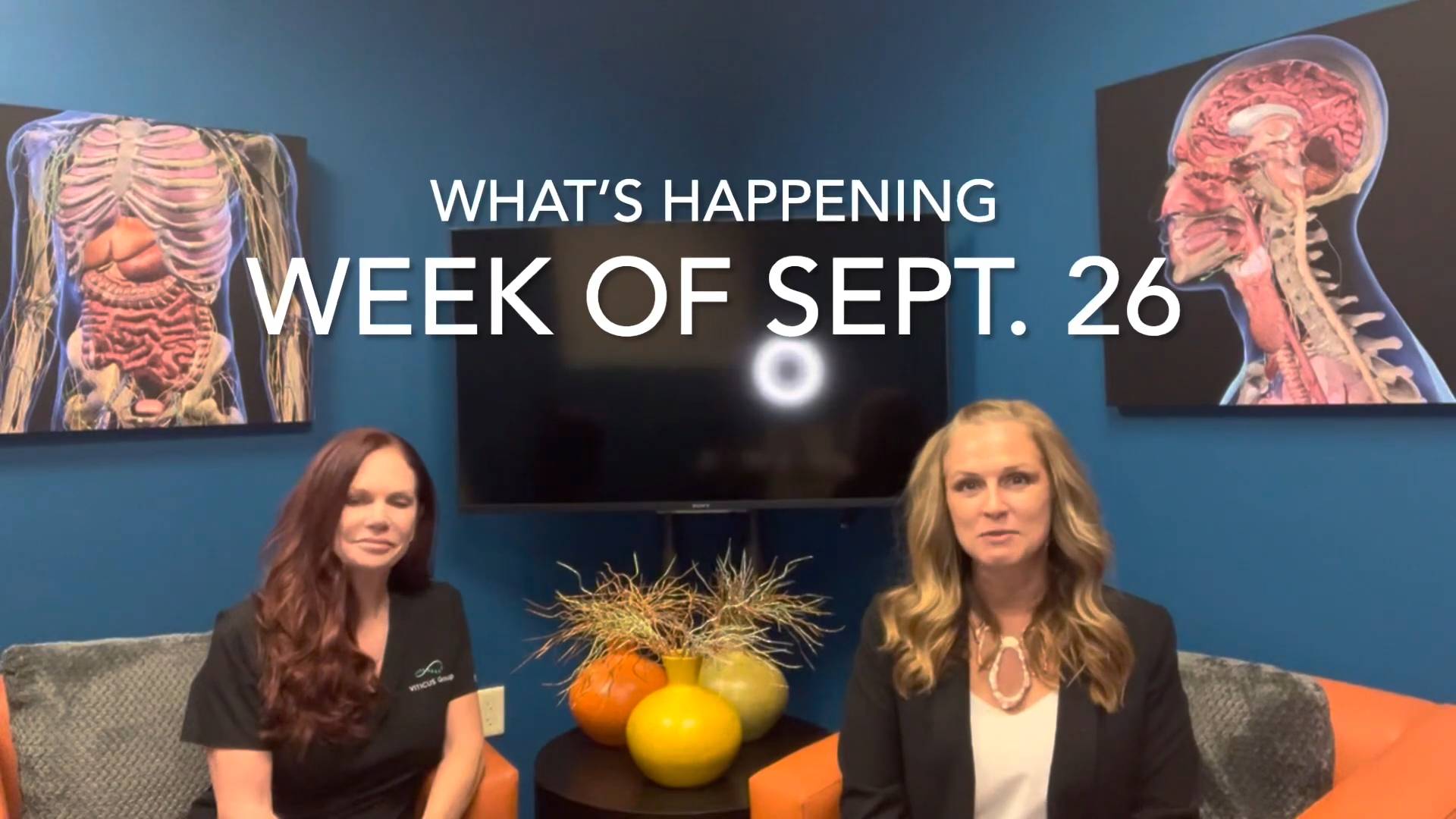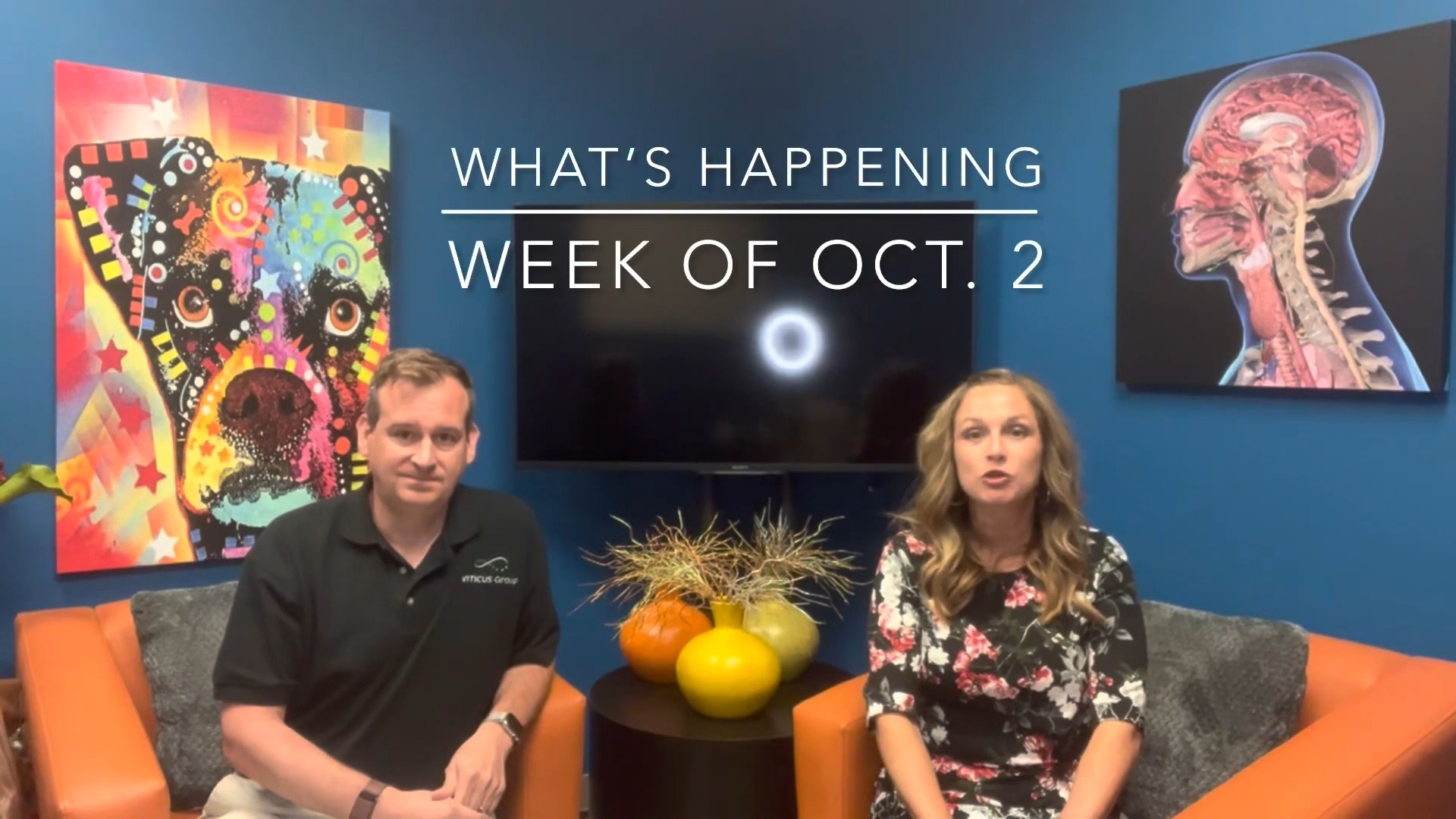 Don't Miss Out!
For a limited time, receive a free gift* along with your 95th WVC Annual Conference Registration.
*Promotional item(s) are while supplies last and available to full conference registrations only; not applicable to any other registration categories. Item(s) must be picked up in-person at Pawp Up at Mandalay Bay Convention Center, Second Floor between Sunday, Feb. 19 and noon on Wednesday, Feb. 22.