Viticus Group

Insider
May 2023
FREE CE

THURSDAY, May 4, 2023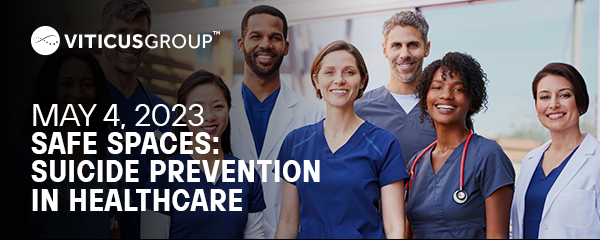 For the first time in Viticus Group history, we're proud to offer an ACCME-approved and RACE-approved CE course, open to veterinary and healthcare workers: Safe Spaces: Suicide Prevention in Healthcare. We are honored to be able to provide this course to you and your practice at no cost.
The didactic course happens this Thursday, May 4 from 5:00 – 8:30 pm at Viticus Group's Oquendo Campus. Don't miss it!
Summer CE Upcoming Hands-on Labs
Are you ready for some summer CE in Las Vegas?
Summer is on its way, so it's time to plan for some exciting hands-on CE, and what better place to learn than in Las Vegas, the entertainment capital of the world!
In our WVC Academy courses, you'll get hands-on experience ranging in topics from TPLO, to endoscopy, to dentistry, you name it! There's no better time to learn, grow, and have some fun in Las Vegas.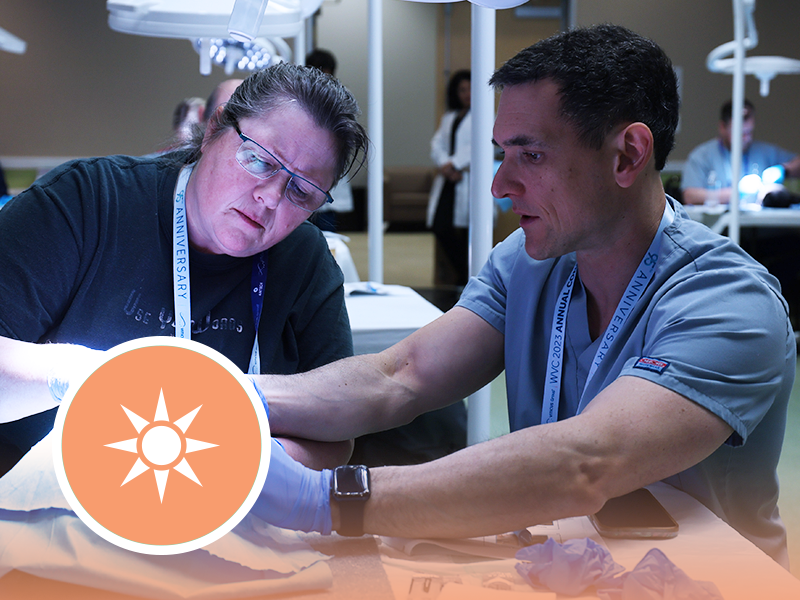 Navigating a Half Century of Veterinary Medicine: Dr. Dennis McCurnin VetSOAP - Episode 2
"The thing that has bothered me the most in my 50 years that I've been in veterinary medicine is the lack of utilization of Veterinary Technicians." (14:20)
When you've been practicing veterinary medicine for over a half-century – you've definitely learned a thing or two!
Meet Dennis McCurnin, DVM, MS, DACVS, as he takes you on a trip through his early career and provides you with tips that you can apply to your own veterinary career.
P.S. Did you know, the first WVC conference he attended was back in 1972! 😱
How To Listen
VetSOAP can be found everywhere you listen to podcasts – Spotify, iTunes, YouTube, you name it. Please visit viticuspodcast.com for details and let us know what content you'd like to hear by contacting us at marketing@viticusgroup.org.
Announcing Collaboration with

We're thrilled to announce that Viticus Group is collaborating with VETgirl.

As you know, we have a long-standing reputation for providing innovative education to veterinary professionals for almost a century. Now, we're proud to provide VETgirl with access to our high-quality video resources, expanding their reach and showcasing what you can look forward to when you attend one of our hands-on labs.
We know how important it is to stay up-to-date on the latest techniques and procedures. Now, with the Viticus Group and VETgirl collaboration, you'll have even more access to the best educational resources in the industry.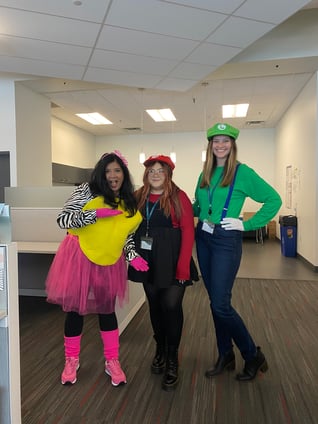 BioSkills Appreciation Week

Super Mario-Themed Celebration
If you've been fortunate enough to attend one of our hands-on labs, you've probably interacted with some of our bioskills team members.
Our bioskills team works hard to ensure your labs stay organized and clean from the moment you scrub up, to the moment you depart. We couldn't be more fortunate to work with such a dedicated team of professionals.
To show our appreciation, we organized a 'Super Mario'- themed Bioskills Appreciation Day! It was a day filled with fun games, events, picture ops, and food that our talented kitchen staff provided.
Check it out!