Date:

October 17 - 19

Venue:

Viticus Center, Oquendo Campus - Las Vegas, NV

Disciplines:

Behavior, Chronic Pain, Patient Safety

Audience:

Veterinary Technicians

CE Hours:

18

Registration:

$415

Keynote Speaker:




Kelly Cairns


DVM, MS, DACVIM (Small Animal Internal Medicine), Vice President, Medical Excellence and Education, Thrive Pet Healthcare
Adventure awaits at the Veterinary Technician Symposium!
Of all the paths you could take, we want to help you chart your course toward success, empowerment, and knowledge - an ideal destination! Hands-on training with experts and peers is surely the best map to get you there. Join the quest to reach your potential and improve patient quality of life.
Keynote - Lessons From My Tech Teachers: Our Call To Action: Dr Cairns will share some foundational lessons learned on her own personal journey and how they might apply to you as well as the profession at large. She will explore key tenets which can be applied to improve your happiness and success in the present, as well as help you curate your toolkit resources for sustainment and satisfaction as you navigate your professional journey.


Behavior: Understanding how animals learn, how to manage what they learn and when, and how to add to their learning history in a constructive way is at the core of Fear Free both in the clinic and beyond. At this year's Symposium, Veterinary Technician Specialists will provide coaching in learning theory, applied behavior analysis (the ABC's of behavior), and incorporating these concepts into Fear Free veterinary care and Fear Free Life beyond the hospital.


Chronic Pain: Approximately 40% of cats and dogs suffer from osteoarthritis-induced pain. If left unmanaged, chronic, maladaptive OA pain severely reduces an animal's quality of life and becomes a life-threating condition. Veterinary technicians play an integral role in the management of OA pain. One of the most important aspects of OA management is client education, and this is one area where technicians can be extremely impactful. Join 5 of your fellow veterinary technicians who are leaders in the field of pain management to take a deep dive into canine and feline OA pain. This comprehensive course will provide updates on the pathophysiology of OA and how it leads to maladaptive pain as well as discuss multi-modal OA management


Patient Safety: Our goal is always to provide compassionate and safe patient care. As human beings, mistakes do happen. These mistakes may cause adverse patient events, which can have long-term impacts not only on patients but also on the hospital team and hospital culture. To help reduce these events, patient safety should be evaluated using a systematic approach. By utilizing a process for reporting events, collaboration, case studies, and providing tools for analysis, teams can ultimately improve the culture of safety in the hospital. An intentional approach to patient safety allows the team to evaluate and review policies, processes, training, workflow, and communication to share ideas and strategies to improve the current systems, ways of working, and communicating.


Chart your course
at VTS this October!
Learning Objectives - VETERINARY TECHNICIAN SYMPOSIUM
Keynote Learning Objectives:
To understand the current challenges in the profession through available industry data


To begin to create a list of individual professional stressors and propose solutions or action steps for them


To begin to curate a professional roadmap aligned with purpose and passion


'Behavior' Learning Objectives:
Describe the core Fear Free concepts; considerate approach, gentle control, touch gradient, FAS (fear, anxiety, and stress) assessment, treatment wants vs. treatment needs, and communication


Construct a Fear Free Treatment Station. Evaluate patient preferences for distractions and rewards.


Describe different types of protocols including operant and classical methods.


Utilize knowledge of conditioning protocols to practice examinations and injections on canine and feline patients.


Identify the antecedent, behavior, and consequence in example videos.


Apply the concept of antecedent, behavior, and consequence in creating handling and training plans.


Understand the basics of medical management of FAS.


Evaluate potential colleagues and create a "Fear Free Village" in collaboration with other professionals to support a Fear Free Lifestyle for patients beyond the veterinary setting.


'Chronic Pain' Learning Objectives:
Learn the physical and emotional consequences of maladaptive pain and improve your ability to teach owners how to recognize pain in their pet.


Work together in small and large groups to develop talking points and share ideas on how to help your clients "get" OA and pain so that they provide the best pain management possible for their loved one.


Discuss how fear, stress and anxiety impact pain and how low-stress handling techniques can improve the veterinary visit and even reduce pain.


Share best-practices with your colleagues about how you have advocated for low-stress handling in your practice.


Continue the deep dive into the management of OA pain and discuss novel treatment options, including anti-NGF monoclonal antibodies, and learn physical rehabilitation techniques that you can teach owners of dogs' with OA.


'Patient Safety' Learning Objectives:
Apply knowledge of patient safety and strategies for communication and analysis in case-based scenarios


Understanding Patient Safety Science, systems-based approach, and why errors happen


Understanding the concept of the second victim and the impact that adverse events can have on our team


How we can learn from error. Using key patient safety tools and Root Cause Analysis to help us dissect and learn from events.


Understanding how to communicate to promote a culture of safety in our hospitals and amongst our teams.


Learning Objectives - Evaluate tools for effective communication and how to apply them in various situations


Hotel and Perks:
Participants will lodge at the Courtyard by Marriott at 2800 North Green Valley Parkway, Henderson, NV 89014.
Perks include:
Airport Pick up: Available on request, 7 days a week starting at 6:00a and ending at 10:00p. Guests will need to call the hotel upon arrival (702.434.4700) after they pickup their luggage. At that time, we will inform them of the area they will be picked up and we will send the shuttle driver.
Airport drop off: All drop offs are every two hours, starting at 6:00a and ending at 10:00p. Please sign up at the front desk at least 1 hour prior to departing.
High-speed wireless internet access in your guest room.
The Bistro open for breakfast and dinner daily
Fitness Center access
TRANSPORTATION
Public transportation in Las Vegas is limited. If you are staying somewhere other than our preferred partner you will need to arrange for your transportation to and from the Oquendo Center. If you are renting a car, Mandalay Bay, Luxor and several other hotels on the strip may charge for parking. Other transportation options for getting around are taxi service, Uber and Lyft.


PACKING TIPS
Viticus Group scrubs are available upon your arrival if needed.

Closed-toe shoes are required during labs.

A light sweater for indoor areas.

Plenty of sunscreen.

Electronic charging device to power up.

Valid ID - We highly recommend you carry your ID at all times in Las Vegas.


FAQ/SUPPORT
Have a question or need technical support, we're here to help. Access the technical Support Center at support.viticusgroup.org or submit a ticket to email support@viticusgroup.org.


Monique Feyrecilde
CVT, VTS (Behavior)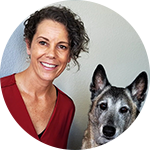 Debbie Martin
RVT, CPDT-KA, KPA CTP, VTS (Behavior)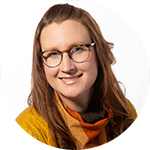 Amanda Shelby
RVT, VTS (Anesthesia and Analgesia)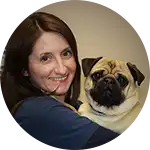 Tasha McNerny
BS, CVT, CVPP, VTS (Anesthesia and Analgesia)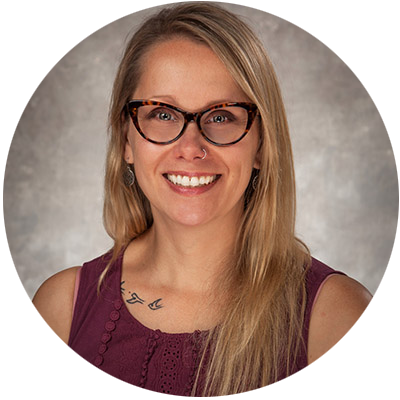 Kristen Cooley
BA, CVT, VTS (Anesthesia and Analgesia)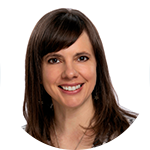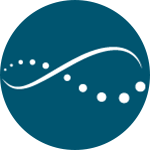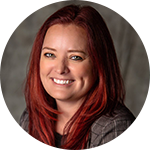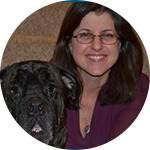 Experience State-of-the-Art Clinical Training at the Viticus Center
As an organization that's grown to embrace cutting-edge education for human-health professionals, we're expanding the possibilities for world-class training in specialized surgeries and required certifications. Discover how you can take your clinical skills & events to the next level at the world-famous Viticus Center.