Date:

Aug. 27-28, 2023

Venue:

Viticus Center, Oquendo Campus | Las Vegas, NV

Category:

Internal Medicine

Enrollment Capacity:

24

CE Hours:

16

Cost:

$2,400

Instructor:

Ann Trimmer, DVM, DACVD
This interactive case based 2 day lecture series encompasses the dermatology basics from diagnostics to treatment of complex immune mediated disease. There will be a practical portion following lecture using preserved cytology slides as well as a hand's-on wet lab utilizing cadavers to practice biopsy techniques, cytology collection, DTM inoculation, etc.
Other lecture topics include diagnosis and treatment of canine and feline allergic dermatitis, fear free dermatology, cutaneous manifestations of systemic disease, otitis, immune mediated disease, ectoparasite control, and infections encountered in the dermatologic patients. Last but not least there will be a dermatology potpourri section of mystery cases to work though in order to cover and highlight cases that may not fit into the lectures above. Questions and participation are encouraged in order to get the most out of the lecture series.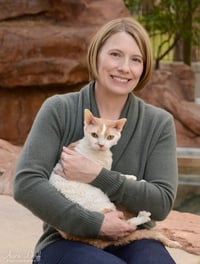 Ann Trimmer, DVM, DACVD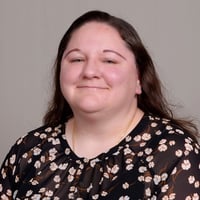 Nicole Boynosky, MS, BVMS, DACVD
Viticus Group's official lodging partner is Courtyard Las Vegas Henderson/Green Valley. Special lodging discounts are available to participants attending courses at the Viticus Center. Please make these arrangements once you have purchased your course by calling 702.434.4700 and be sure to mention that you are attending a course at the Viticus Center. To make a reservation online with our discounted rate, please click here.
Courtyard Las Vegas Henderson/Green Valley
2800 North Green Valley Pkwy
Henderson, NV 89014
Toll-free: 702.434.4700
Courtyard Lodging + Travel Includes:
Airport Pick up: Available on request, 7 days a week starting at 6:00a and ending at 10:00p
Guests will need to call the hotel upon arrival (702.434.4700) after they pick up their luggage. At that time, we will inform them of the area they will be picked up and we will send the shuttle driver.
Airport drop-off: All drop-offs are every two hours, starting at 6:00a and ending at 10:00p. Please sign up at the front desk at least 1 hour prior to departing.
Please sign up at the front desk at least 1 hour prior.
Viticus Group Transportation Includes:
Shuttle pick-up at the Courtyard 45 minutes prior to the start of your course start time and a short ride to the Viticus Center.

View Map.

At the close of each day, our shuttle will take you back to the Hotel.
Last Day Transportation: Shuttle provided both to the airport, and back to the Hotel. (Luggage storage available on campus)
If you are a Las Vegas local, or are driving yourself to the course, please arrive to the Oquendo Campus 30 minutes before the start time.
** Please refer to the agenda and email updates for transportation times.**
TRANSPORTATION
Public transportation in Las Vegas is limited. If you are staying somewhere other than our preferred partner, you will need to arrange for your transportation to and from the Viticus Center. If you are renting a car, Mandalay Bay, Luxor, and several other hotels on the strip may charge for parking. Other transportation options for getting around are taxi service, Uber and Lyft.


PACKING TIPS
Scrubs are available upon your arrival if needed.

Closed-toe shoes are required during labs.

A light sweater for indoor areas.

Plenty of sunscreen.

Electronic charging device to power up.

Valid ID - We highly recommend you carry your ID at all times in Las Vegas.


FAQ/SUPPORT
Have a question or need technical support, we're here to help. Access the Support Center at support.viticusgroup.org or submit a ticket to email support@viticusgroup.org.