Date: October 17-19, 2022

Venue: Viticus Center, Eastern Campus - Las Vegas, NV

Disciplines: Team Building & Working Together, Operational Efficiency, Business Money Management & Financial Know-How

Audience: Practice Managers, Veterinarians, Veterinary Technicians, Practice Owners

CE Hours: 18

Cost: $495
In conjunction with the Veterinary Technician Symposium, the Practice Manager Symposium will span 2.5 days and allow attendees to investigate solutions to common issues experienced by Practice Managers. The workshop-based program will provide opportunities for attendees to experience meaningful learning opportunities at an advanced level and interface with peers as they discover solutions to improve their practices.
This sell-out event is a unique opportunity for practice managers to sharpen their skills in an exciting educational atmosphere. Offered at the world-famous Viticus Center in Las Vegas, NV, expert instructors – using today's most innovative instructional approaches and technology – present skill-based training.
Outside of the classroom, spend time bonding with like-minded professionals through fun interactive games and social events!
Why Attend
Sharpen existing skills and learn new, more efficient ways of performing duties
Gain a deeper understanding of elements necessary for practice success
Increase your understanding of important business element that allow for practice growth
Share practice-ready knowledge with co-workers
Improve your worth to your practice
Curriculum Goals:
Address crowd-sourced high interest content

Provide meaningful instructor and learner interactions

Encourage peer networking

Strengthen entire practice team empowering attendees to learn the most up-to-date, concepts that bolster practice success

Provide practical concepts for developing team synergy and effectiveness

Integrate speakers into the course for continued engagement with participants
Team Building / Working Together -- Collaboration, Cooperation, and Coordination
Instructor: Monica Dixon Perry, CVM, Vice President of Strategic Partnerships at Mission Veterinary Partners
Topics

Developing the Dream Team

The right people in the right seats with the right tools

Working toward shared goals with the 3 Cs



Operational Efficiency – Controlling the X Factors
Instructor: Peter Weinstein, DVM, MBA. President, PAW Consulting
Topics

How to address the "X-perience" from different perspectives

Client X-perience

Patient X-perience

Staff X-perience

Management X-perience

Meeting operations challenges to define, control and improve X factors




Financial Tracking and Treating
Instructors: Mark McGaunn, CPA/PFS, CFP, CEO of McGaunn & Schwadron, CPS's, and Jenni George, CVPM, Hospital Co-Owner and Hospital Administrator, Deerfield Veterinary Clinic.
Topics

Financial Intelligence

Business Plan

Preparing and Maintaining a Budget

Cashflow Management

Financial Viability

Benchmarking KPI's




Hotel and Perks:
Participants will lodge at the Courtyard by Marriott at 2800 North Green Valley Parkway, Henderson, NV 89014.
Perks include:
Airport Pick up: Available on request, 7 days a week starting at 6:00a and ending at 10:00p. Guests will need to call the hotel upon arrival (702.434.4700) after they pickup their luggage. At that time, we will inform them of the area they will be picked up and we will send the shuttle driver.
Airport drop off: All drop offs are every two hours, starting at 6:00a and ending at 10:00p. Please sign up at the front desk at least 1 hour prior to departing.
High-speed wireless internet access in your guest room.
The Bistro open for breakfast and dinner daily
Fitness Center access
TRANSPORTATION
Public transportation in Las Vegas is limited. If you are staying somewhere other than our preferred partner you will need to arrange for your transportation to and from the Oquendo Center. If you are renting a car, Mandalay Bay, Luxor and several other hotels on the strip may charge for parking. Other transportation options for getting around are taxi service, Uber and Lyft.


PACKING TIPS
Viticus Group scrubs are available upon your arrival if needed.

Closed-toe shoes are required during labs.

A light sweater for indoor areas.

Plenty of sunscreen.

Electronic charging device to power up.

Valid ID - We highly recommend you carry your ID at all times in Las Vegas.


FAQ/SUPPORT
Have a question or need technical support, we're here to help. Access the technical Support Center at support.viticusgroup.org or submit a ticket to email support@viticusgroup.org.


FINANCING
Our financing options allow you to focus on your goals instead of the barriers that keep you from reaching them.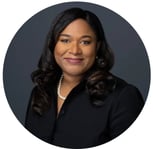 Monica Dixon Perry
Director of Consulting Services, Burzenski & Company, PC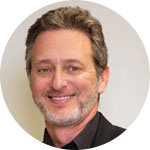 Peter A. Weinstein
DVM, MBA, President, PAW Consulting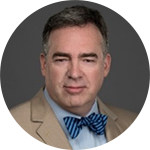 Mark J. McGaunn
CPA/PFS, CFP®, CEO, McGaunn & Schwadron, CPA's, LLC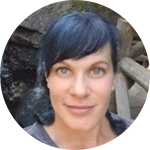 Jenni George
CVPM, Hospital Co-Owner and Hospital Administrator, Deerfield Veterinary Clinic
Experience State-of-the-Art Clinical Training at the Viticus Center
As an organization that's grown to embrace cutting-edge education for human-health professionals, we're expanding the possibilities for world-class training in specialized surgeries and required certifications. Discover how you can take your clinical skills & events to the next level at the world-famous Viticus Center.